A Message from Rachel Herman, PAWS NY Founder & Executive Director
March 2021
It's difficult to find words to express the magnitude of this past year—a year full of so much pain and loss. At PAWS NY, we have been working tirelessly to prioritize the health of our clients while also doing everything we can to keep pets at home with the people who love them.
Most of our clients lack access to the technology so many of us have relied on to remain connected to our loved ones this past year, and so the isolation caused by the pandemic is felt even more deeply by those we serve. We have been touched by the unwavering generosity of the amazing community we have built over the last decade. If we have learned anything from this past year, it's that New Yorkers are strong and resilient, and we thank you for standing by us during this challenging time.
We are not yet out of the woods, but we are hopeful that we can soon reopen our Housecall Program. We're currently communicating with clients and developing safety protocols that will make this process run smoothly, and we're continuing to train volunteers so we have a strong base of support to help our clients as we all move forward.
Additionally, I would be remiss if I didn't call out our incredible staff. I am in awe of how seamlessly each team member transitioned to remote work while never compromising our mission to serve. I am grateful to be surrounded by such extraordinary and kind people who give so much to this work each and every day.
Thank you,

Rachel Herman
Founder & Executive Director
PAWS NY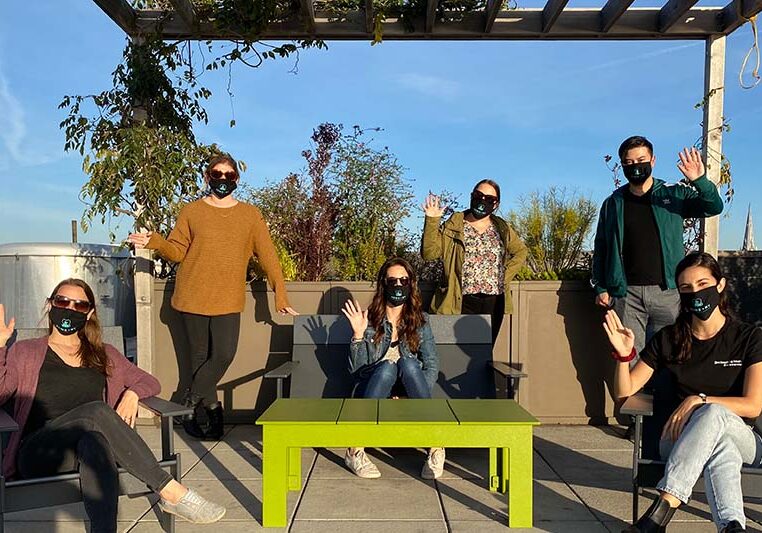 During the first year of the COVID-19 Pandemic, PAWS NY...
Donated
Pounds of Cat Food
Donated
Pounds of Dog Food
Donated
Pounds of Litter & Wee-Wee Pads
Helped
Pets in Foster Care
Coordinated
Days of Foster Care
Delivered
Holiday Gift Bags
In addition to the work highlighted above, PAWS NY ongoing programs and outreach include the following:
Providing Foster & Emergency Care if clients are in the hospital or rehab facilities
Coordinating ongoing Veterinary Care, including emergency care, routine well visits, and vaccinations
Committing to donating 100% of all pet food and supplies needed throughout the duration of the pandemic
Participating in the NYC Animal Planning Task Force, which created the NYC COVID-19 Pet Hotline
Adding new partners to support Veterinary Care, grooming needs, and more
Encouraging volunteers to call and check in with clients
Organizing the making and delivery of Holiday Gift Bags to all clients and pets
And more!
We couldn't have made it through 2020 and the COVID-19 pandemic without our amazing community of supporters, volunteers, and donors. Thank you!