Rachel Herman, Founder and Executive Director, worked in Development at the American Society for the Prevention of Cruelty to Animals (ASPCA) for several years before transitioning to PAWS NY full-time in January 2012. She also served as Secretary on the Board of Directors for Young Nonprofit Professionals Network. As founder of PAWS NY, Ms. Herman brings her vision to the Board as well as her passion for protecting the welfare of animals. Ms. Herman has two cats, Wylee and Milo. Wylee, whom she adopted from the ASPCA in 2004, enjoys playing soccer and fetch, and he does not enjoy sharing Ms. Herman with others. Milo is a stray cat Ms. Herman rescued off the street in Brooklyn while coming home from one of the very first PAWS NY client intakes. Despite her initial decision to find him a home, she hasn't parted with him since. Ms. Herman received her B.A in Political Science with a minor in Crime and Justice from the University of Michigan and her Master of Public Administration from NYU's Robert F. Wagner Graduate School of Public Service, where she specialized in Public and Nonprofit Management and Policy.
Carrie Nydick Finch, Deputy Director, Programs and Strategy, is a licensed Clinical Social Worker and native New Yorker who has been working in the social services field for almost 14 years. Early in her career Ms. Finch worked with Doctors of the World, and later moved on to the Red Cross. Ms. Finch has also worked with dually diagnosed clients at FEGS, survivors of torture at the International Institute of New Jersey, and active drug users at New York Harm Reduction Educators, providing individualized and culturally appropriate psychotherapy as well as overseeing program development and implementation. Ms. Finch holds a Master of Science in Social Work from Columbia University and is certified in Animal-Assisted Activities, Therapy, and Learning from the University of Denver. She is certified as a Therapeutic Horseback Riding Instructor with PATH International, and has experience fostering cats and dogs. Ms. Finch believes strongly in the power of the human-animal bond and the immense benefits that animals bring to our lives. She currently shares her home and life with Emmylou, a rescue mutt. Emmylou adopted Ms. Finch in 2013 and quickly settled in to a life of hiking, napping and eating.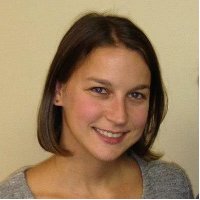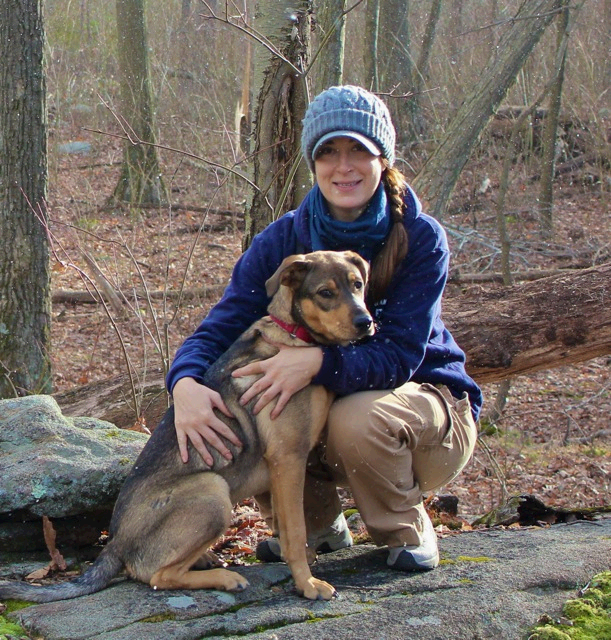 Liz Raganella, Senior Program Manager, is a native New Yorker who believes in the power of community and the love shared between humans and animals. She graduated with her BS in Psychology from St. Joseph's University where she participated in and coordinated several community service projects in Philadelphia. Wanting to fully engage in a year of service, Ms. Raganella joined AmeriCorps after graduating and spent a year in Denver assisting homeless and low-income community members with accessing healthcare and other needs. After her AmeriCorps year she continued working with this population at a community resource center. During this time Ms. Raganella noticed how her clients would go to any lengths to protect their pets and how much that bond of true friendship made a difference in their lives during times of struggle. She began volunteering at the Humane Society of Boulder Valley, started working at an animal hospital, and brainstormed ways to keep people in difficult circumstances and their pets together. Ms. Raganella now lives back in her home state where she hopes to meet a dog she can adopt and in the meantime likes to visit farm animal rescues where she befriends cows, sheep and other friendly creatures.
Cristina Nieves Quinn, Program Manager, has loved animals her whole life. From the rescue animals she shared her home with growing up, to her sweet cat, Yogi, that she found on the street as a sick kitten in 2016, caring for and appreciating the love that animals can give has always been an important part of her life. She lived upstate while getting a BS in Human Development and a BA in Sociology. During this time, her drive to connect with and support underserved communities was strengthened as she worked with multiple nonprofit organizations. After graduating, she stayed upstate to work at a Center for Civic Engagement with the nonprofit Promise Zone Community Schools to support the needs of K-12 youth who face various academic, emotional, and financial obstacles to success. She also cofounded in 2016 and then directed a volunteer-run organization, Binghamton Food Rescue, that meets a critical need in the food insecure regions of New York's Southern Tier and they continue to do great work to this day.
Kimberly Green, Community Outreach Manager, worked in various marketing roles at The Intrepid Sea, Air & Space Museum and the BRIC Celebrate Brooklyn! Festival before starting at PAWS NY in early 2020. Originally from Ohio, Ms. Green has always been a cat person and grew up with cats, dogs, frogs, and hamsters as pets. A passion for giving back to the community and working with animals drew her to the mission of PAWS. She is excited to serve as Community Outreach Manager to help increase awareness of the organization and connect with new partners and supporters. Having moved to NYC in 2004, Ms. Green currently lives in Brooklyn with her husband Michael and their 10-year-old cat Franklin, who enjoys napping in seemingly-uncomfortable positions, scratching chairs, and playing with ribbons.
Antonio Quey-Lin, Development Manager, knows that fundraising can bring joy to many people and yourself. Antonio has worked at various nonprofits in his career including Memorial Sloan Kettering Cancer Center, National MS Society, and Arthritis Foundation. He holds a BA in Media Studies and a fundraising certification from New York University. Antonio is an animal lover. He shares his home with his two-year-old Siamese cat named Ivy, who enjoys sleeping on the couch, playing hide and seek, and staring out the window to people watch. Antonio is excited to connect individuals to the PAWS NY mission.