Adoptive Home Needed for Long-Haired Black Cat
PAWS NY is looking for an adoptive home for Baby, a beautiful long-haired, 10-year-old black cat!
Shy but very sweet, Baby had a recent vet exam, where she received a clean bill of health and all her shots. Baby also got a bit of a haircut to shave off some matted fur (see her "after" pic), so will be rocking a unique look while her hair grows back in.
One of our wonderful volunteers has been fostering Baby and her sister for several months and gotten to know them well. She has noticed that they both seem more comfortable when separated, so we are looking for a home for Baby with no other pets. We hope that in a new environment, Baby can thrive and be herself.
---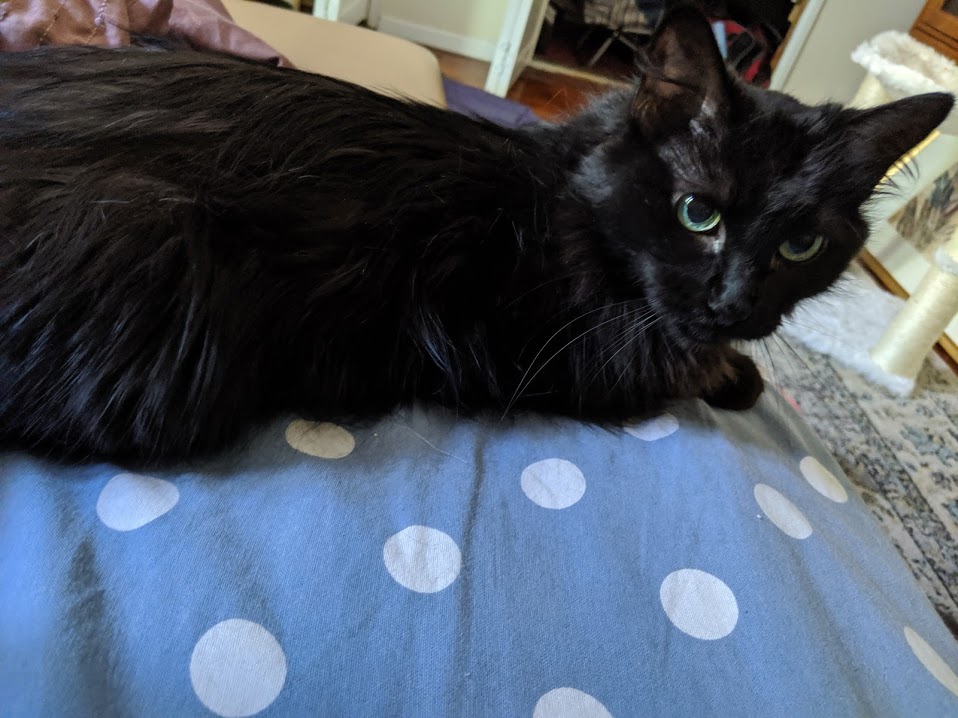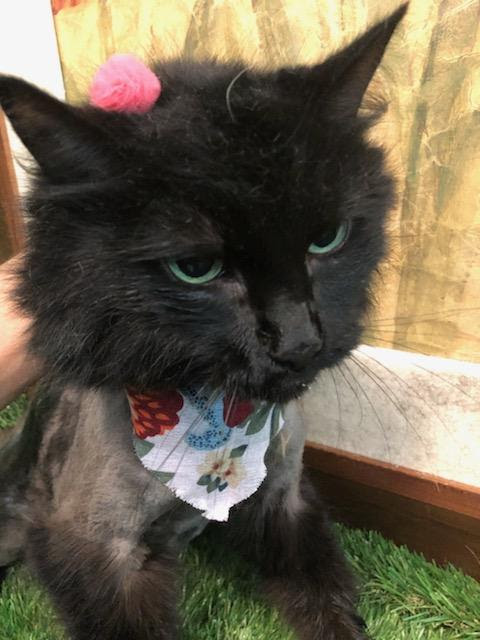 Baby's current foster has noticed that when she is on her own, Baby is more outgoing and comes out to play and snuggle: "If you're in bed, she'll come headbutt you until you give her pets and scritches."
If you're interested in snuggling with this sweet cutie, email [email protected] to fill out an adoption application!