Simone Foster-Bey, Individual Giving Manager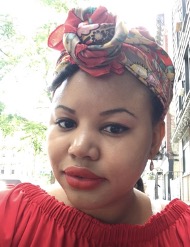 Simone (she/her) was born in Connecticut, but now lives in New Jersey because real New Yorkers live in New Jersey and commute to the City. At a young age, Simone expressed interest in social causes. This was visible by her ten-year commitment to Girl Scouts. Also, Simone was raised to be an animal lover. This was in response to the generational animal love passed down to her. Growing up, Simone had multiple pets such as dogs, fish, and cats.  
As Simone got older she continued to express interest in social causes, serving in City Year, an AmeriCorps program, to support underserved elementary school students in East Harlem. Afterwards, she obtained a MEd in Education Policy and Leadership from American University and continued to work in nonprofits that provide academic support to K- 12 students. 
Most recently, Simone worked as a Campaign Coordinator and she is now is excited to work for a nonprofit that supports vulnerable adults and their pets. Simone is also in the process of getting a MS in Nonprofit Management from Columbia University, and she looks forward to applying the skills she gained from her master's program to best support PAWS NY. 
In her free time, Simone enjoys reading mystery novels, listening to True Crime podcasts, and spending time with her loved ones.