Marathon Runner Spotlight: Kesone
As we move into a New Year, we're hopeful that the runners who have been fundraising on behalf of PAWS NY will be able to participate in a TCS NYC Marathon post-COVID. We're so honored to have six runners who have been training and fundraising, even without knowing when they will compete in the Marathon—and we're so grateful for their dedication and support during this crazy time. So now, it's time to meet our sixth and final runner: Kesone!
A PAWS NY volunteer, Kesone lives in Brooklyn with her husband Christopher (who is also running for PAWS!) and Newfoundland named Sasha, and she loves running in Prospect Park. Read her full Q&A below and send good vibes to Kesone and all our PAWS NY runners as we hope for a resolution with the 2020 Marathon soon!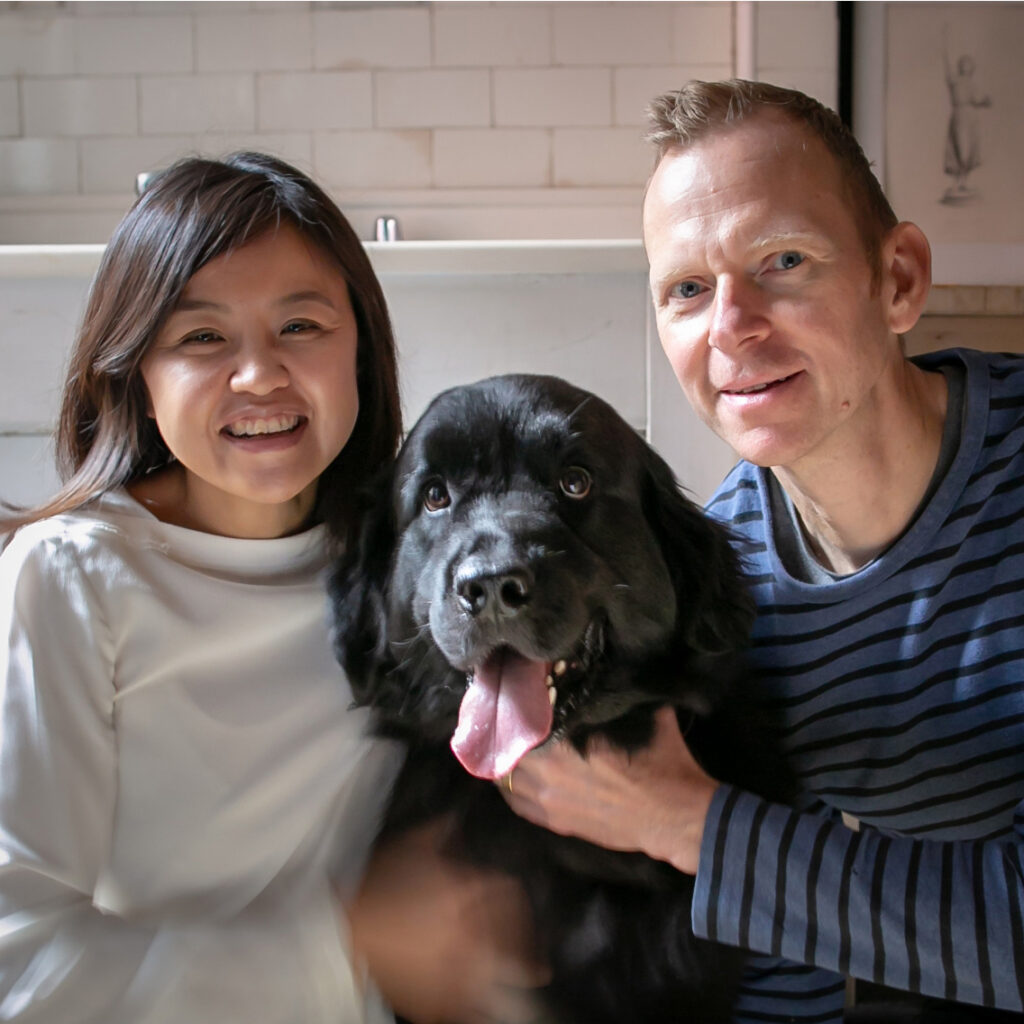 ---
Why did you decide to run the Marathon? Have you participated in long races in the past?
I've always wanted to run the NYC Marathon—there's so much energy and support everywhere in the city! This was a perfect opportunity to support PAWS NY and do something I've always wanted to do.
What is your connection to PAWS NY? Why is this cause important to you?
I volunteer walking dogs with PAWS, and feel it's a luxury to meet people and help them stay with their loved pets.
Do you have any pets of your own? Did you grow up with pets?
I do have a huge Newfoundland named Sasha who is literally my size. I did not grow up with pets, but love having them as an adult!
How long have you been running? What is your favorite place to run in NYC?
I never exercised, much less ran, before meeting my husband (Christopher, who is also running for PAWS NY). But now it's been almost two decades of running! My favorite place to run is in Prospect Park near my apartment—such a treat in the city!
What do you do in your free time (besides run)?
Gardening, cooking, reading, and petting my dog.
Share 2-3 fun facts about yourself! What should we know?
My first pet was a chinchilla named Basel.
I'm obsessed with bi-valves.
My favorite thing to do in the world is to go for a run then a swim outside, even when it's really cold!
Click here to donate to Kesone and all the PAWS NY Marathoners.