Marathon Runner Spotlight: Megan
We continue to showcase the amazing runners who continue to fundraise on behalf of PAWS NY, including Megan! Having started off as a volunteer with PAWS NY, Megan is still fundraising so she can finally participate in her first Marathon—whenever that may be! A pediatric dentist who lives in Manhattan, Megan has been running and participating in races since she was a freshman in high school, so we wish her all the best as she trains for this future race.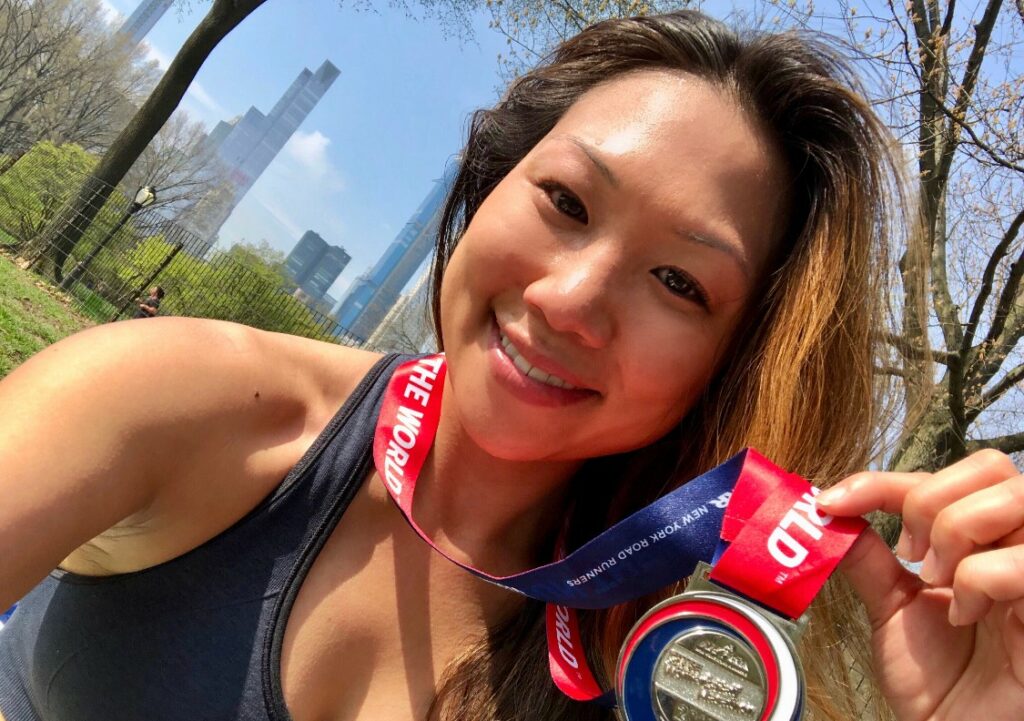 "The NYC Marathon has always been a special one to me," she said. "I've participated as a spectator for every one and I'm so excited (and scared) to actually have a chance to be running in it! Thank you SO much for the opportunity to run with Team PAWS NY."
Read her full Q&A below to learn more about Megan, including her favorite place to run in NYC, her musical hobbies, and the Batman-inspired name of her pup! Thanks for all of your support!
---
Why did you decide to run the Marathon? Have you participated in long races in the past?
This will be my first marathon! I was on the varsity cross country and track teams when I was in high school and have since done several road races and half marathons. While long distance running is more natural to me, the thought of a marathon has always been daunting and I never put it on my "bucket list" as a result.
However, the TCS NYC Marathon combines a few things that are near and dear to my heart: NYC, community, volunteering for a good cause, and a challenge. The NYC Marathon has always been a special one to me; I've participated as a spectator for every one and I'm so excited (and scared) to actually have a chance to be running in it this time!
What is your connection to PAWS NY? Why is this cause important to you?
Initially, I became interested and began as a volunteer PAWS because of my love for animals, but I had no idea that it would go beyond that. I love the idea of being able to volunteer with the same dogs on a weekly basis and having the ability to make a consistent connection with them. However, I never anticipated the strong, special connection I would also make with the first client I volunteered to help. We bonded over our initial love for pets, her dogs, and life in general.
Soon, I found myself looking forward to my visit each week to walk her dog, and for our little chats we would have after. I learned a lot about how a small gesture—helping maintain someone's emotional bond with an animal—can mean the world to a person. I never would have come in contact with her or other clients if it had not been for PAWS. This has taught me what incredibly unique, intangible, valuable, and far-reaching services PAWS provides to its vulnerable clients.
Do you have any pets of your own? Did you grow up with pets?
My family is animal obsessed. I grew up in a household that always had pets, and many different types of animals: fish, hamsters, cats, rats, and dogs. I currently live with my dog, Bruce Wayne.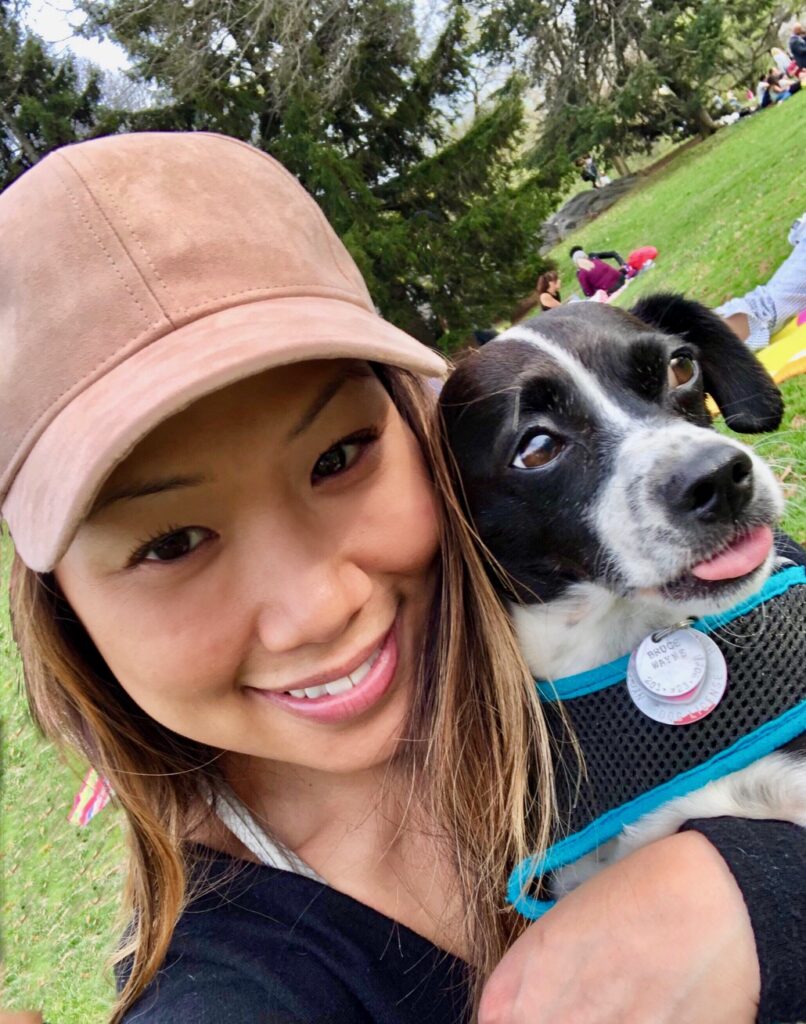 How long have you been running? What is your favorite place to run in NYC?
I've been running since freshman year of high school, but do it sporadically now as a hobby (or when I'm training for a big race!). My favorite place to run in NYC is Central Park because it affords an endless, undisturbed path to run on. No matter how crowded it is, somehow I can forget I am in the middle of a bustling city and get lost in my own catharsis while getting in my mileage.
What do you do in your free time (besides run)?
Learning Guitar; Cooking; Travel and Adventure; Being in nature: hiking, the beach; Listening to music and going to live shows; Volunteering and Teaching (I'm a dentist and very involved in organized dental organizations and leadership). And most importantly / my favorite: spending quality time with family, friends, my boyfriend, and my dog Bruce Wayne.
Share 2-3 fun facts about yourself! What should we know?
I'm a Pediatric Dentist and aside from my private practice, I also teach at Mount Sinai Hospital
I'm learning guitar and my current goal is to learn to sing and strum at the same time. I had my first live guitar "performance" last December.
My favorite food (and kryptonite, as I cannot ever resist) is French Fries.
I love karaoke and most times when a song comes on, I can sing every word by heart.
---
Click here to donate to Megan and all the PAWS NY Marathoners.