PAWS NY Volunteer Spotlight: Amy
It's time for another Volunteer Spotlight, and this time we want to recognize Amy, who has been a volunteer since early 2019. Overall, our volunteers help our clients with day-to-day pet care and some sign up for longer-term foster care. Amy, a superstar volunteer, has done both!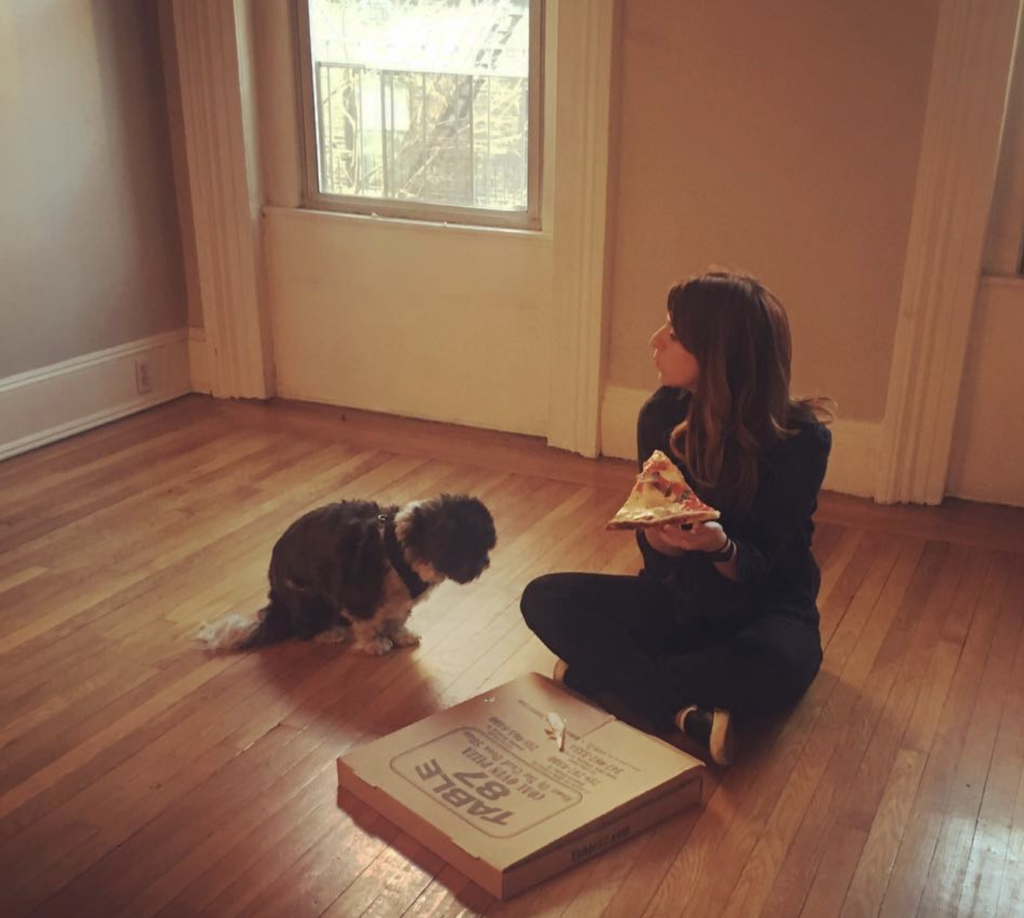 Originally from Cleveland, Ohio, Amy grew up on a farm and has two dogs herself: Jacob and Nugget. As senior pups, they are more into sitting and watching the world go by than partaking directly. Back when our Housecall Program was still running, Amy still got her steps in each week by helping three different clients: walking Khaleesi and Xena for Ari in the Lower East Side, Bob for Roslyn by the South Street Seaport, and Sky for Stu in Brooklyn Heights.
"I love that by walking dogs I'm helping both the dog and the owner," she says. "Everyone is winning, including me!"
Additionally, in May 2019, she also fostered Bob for a few weeks while Roslyn was in the hospital, and was even featured in a video about the foster situation and reunion on animal website The Dodo. Thanks so much to Amy and all our other volunteers for their commitment to and support of PAWS NY!