We have a special Staff Shoutout today, because PAWS NY recently hired its first Development Manager: Antonio! In this brand new role, Antonio will be focusing on fundraising for PAWS, including managing our Spring Benefit and other fundraising events.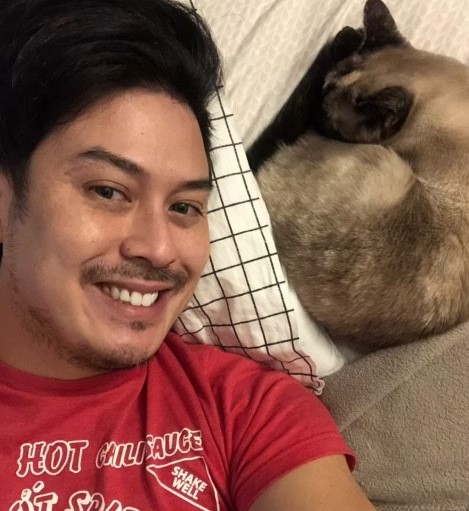 "We are so thrilled to have recently welcomed Antonio to our team!" said PAWS NY Founder and Executive Director Rachel Herman. "He has only been with us for a month, but he jumped right in and is already making an impact. Antonio is a smart and thoughtful fundraiser, and despite the challenges we are all facing due to the pandemic, I am confident that he will succeed in raising the money we need to take PAWS NY to the next level!"
Antonio lives in Queens with his cat Ivy and has spent the quarantine focusing on self-care and meditation. Learn more about Antonio in the Q&A below and welcome him to the team!
---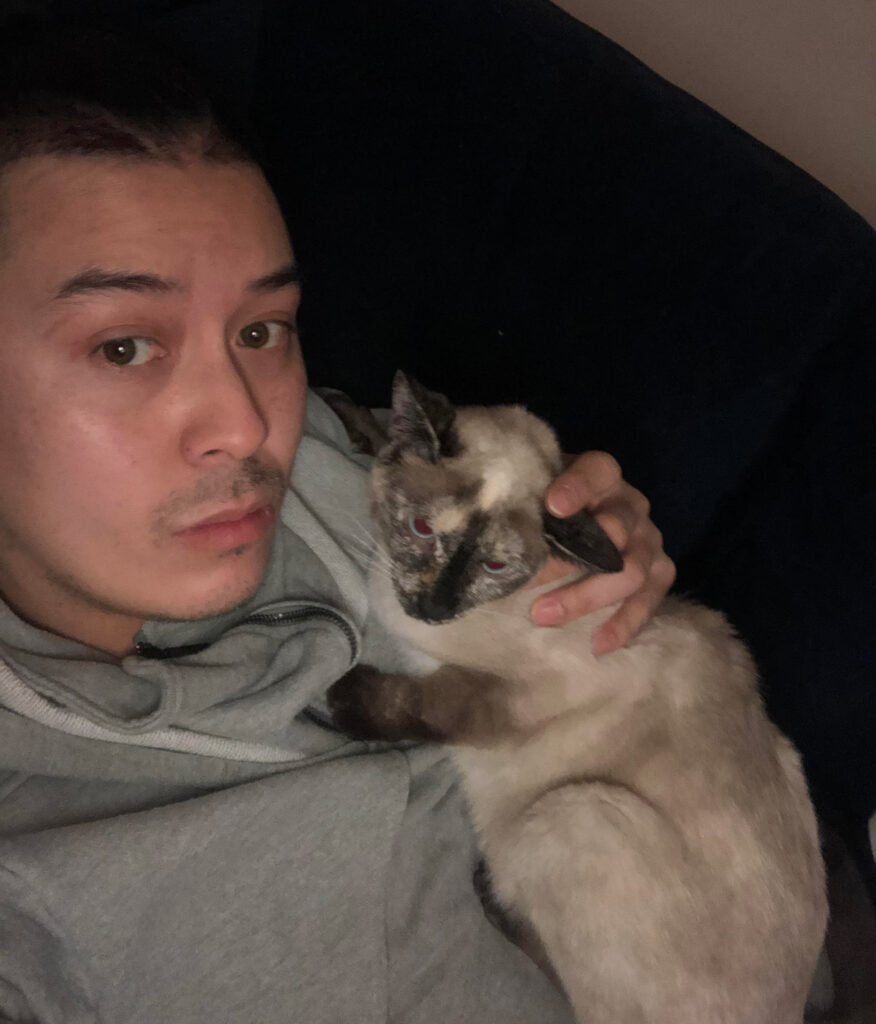 Where were you working and what were you doing before joining PAWS NY? What about this position and organization attracted you?
I was working at Tricycle Magazine as their Development Manager. What attracted me to this organization was the unique mission that PAWS NY has, which is being able to maintain the human-animal bond that is so valuable, especially during these uncertain times. This new position is exciting because I am able to meet new people daily and see how my work impacts the clients directly.
Tell us about your pets, past & present.
I have had all kinds of pets growing up. I started off with goldfish, then hamsters, and then a family dog. As an adult, I adopted my current Siamese cat named Ivy in 2018. Ivy is the princess and gatekeeper of my apartment. She loves to play with her favorite mouse toy, stare out the window to people watch, and nap on the couch. Did I mention she always wants to be included in the conversation? She is very conversational!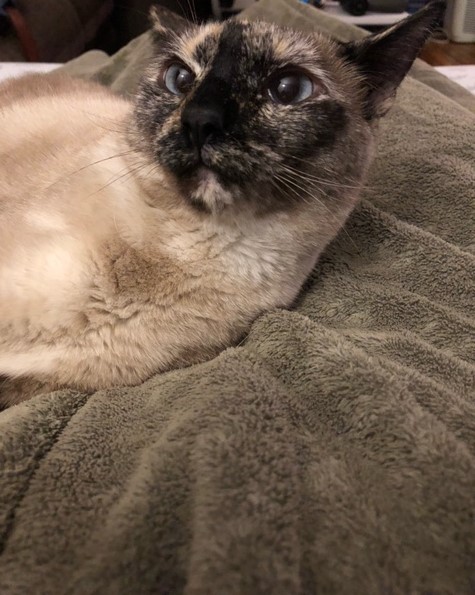 What is your favorite thing (or things) about living in NYC?
My favorite thing about New York City is that everything is so accessible, from culture to art. We have great museums and parks. One of my other favorite things about living in NYC is being able to try new restaurants with my friends.
How are you spending your time in quarantine? Are you learning or trying something new?
Quarantine has been very productive for me. I have been reading a lot and practicing self-care, and I have been trying to get into daily meditation lately.
Anything else you want to share with the PAWS community?
I am excited to work at such a great organization and have the ability to change the lives of pets and humans in the NYC area. I am looking forward to connecting with the PAWS community and raising funds for our programs.
Welcome to the team, Antonio! We're so excited to have you and can't wait to work together on some awesome fundraising projects down the road!