Today's Runner Spotlight is Kyle, who is no stranger to long-distance races or PAWS NY. This Long Island resident ran the 2021 TCS New York City Marathon on Team PAWS NY and even though he already has guaranteed entry to the 2023 United Airlines NYC Half, he wanted to fundraise on our behalf this year as well! Thanks Kyle!
Read Kyle's full Q&A below to learn more about the dogs in his life, his favorite places to run, and some exciting family news!
---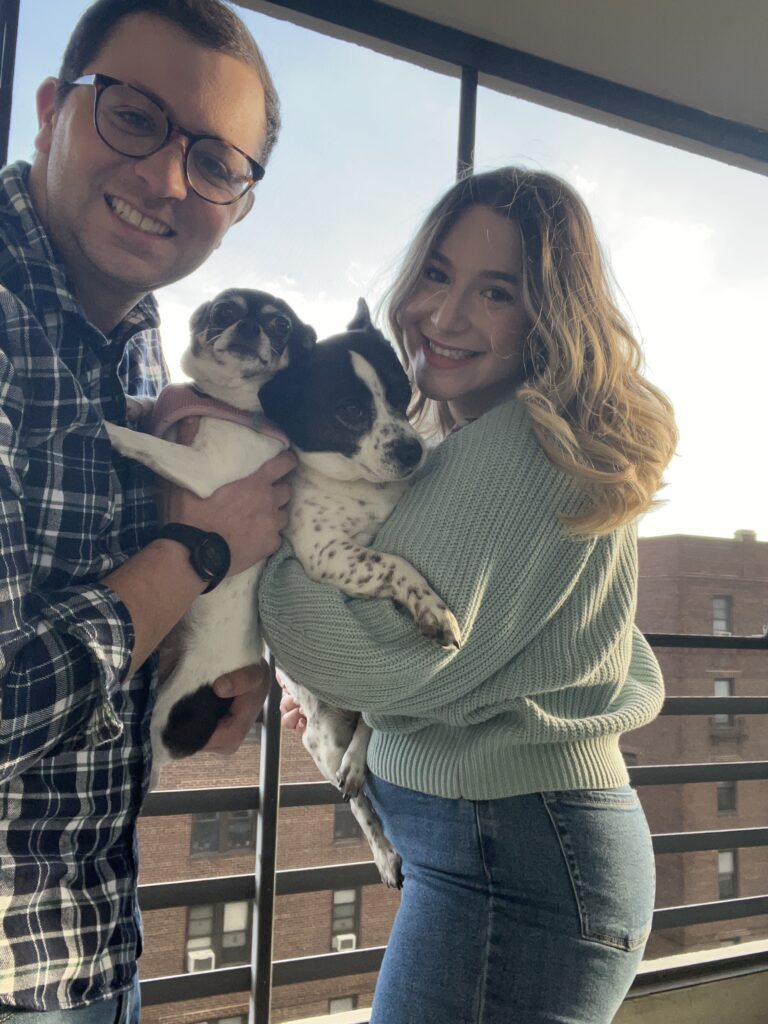 Why did you decide to run the 2023 United Airlines NYC Half? Have you participated in long races in the past?
I have done three marathons and probably more than 10 half-marathons. I ran the 2021 TCS NYC Marathon on behalf of PAWS NY, and the 2022 NYC Half.
What is your connection to PAWS NY? Why is this cause important to you?
I love pets and I understand how important it is to have a pet. Sometimes your pet may be the one that helps you when you are having a rough day.
Do you have any pets of your own? Did you grow up with pets?
I do! I have a nine-pound Chihuahua name Joy. She was originally my grandmother's dog, but when my grandmother passed away, my wife and I took care of her. I also grew up with dogs, specifically Great Danes. When our dog passed last year, my grandma's dog Joy helped us get through it.
How long have you been running? What are some of your favorite places to run?
I have been consistently running for approximately five or six years. I recently moved out of NYC but when I lived on the Upper East Side, I loved running at Carl Schurz park. When I moved to Rego Park, I loved running at Flushing park.
What do you do in your free time (besides run)?
Read, relax, hang out with my dog!
Share 2-3 fun facts about yourself! What should we know?
I am an avid Knicks fan. Also (and possibly more important), my wife is expecting so I am going to be a dad!
What are your goals for this race?
My ultimate goal is to run it in under 2 hours.
---
Congrats on the family news, Kyle! We're so excited to cheer you on and know you can reach your two-hour goal!
Click here to donate to Kyle's fundraising page and support the other runners on Team PAWS NY!