Two Cats Need Fur-ever Homes: Lucy and Casey
PAWS NY has two lovely cats who are in need of fur-ever homes. We're looking for an adopter for spunky gray Casey and sweet senior Lucy needs a foster and fur-ever home. See below for more information about each of these kitties. Email Liz at [email protected] if you are interested in providing a home for Lucy or Casey.
UPDATE as of January 2021: Casey has been adopted and is all settled in his fur-ever home. We are still looking for a home for Lucy!
Foster or Adopt Lucy
Lucy is a beautiful 12-year-old White Russian cat who has been a loyal and loving companion to her guardian for the past three years. Her guardian will be moving into a long-term care facility. Per her wishes, we're hoping to find Lucy a forever home that will take great care of her.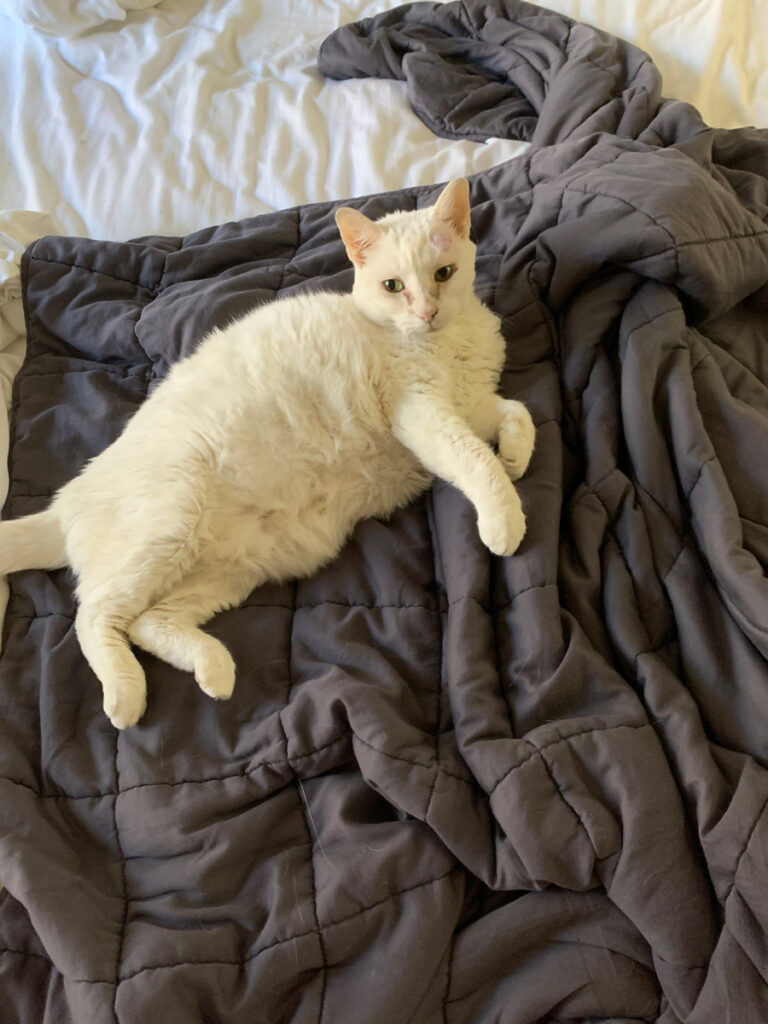 Very calm and sweet, Lucy enjoys pets on the head. Most of the time you'll find her cuddling or snoozing, and she occasionally likes play time with a laser pointer or a feather toy. Aside from a benign cyst on her head that doesn't bother her much, Lucy is quite healthy for her age. She does not get along well with other cats and has never lived with dogs, so would do best in a home with no other pets. At the moment, Lucy is in a foster home, but will need to be moved to a new foster home later this month while we finalize her adoption.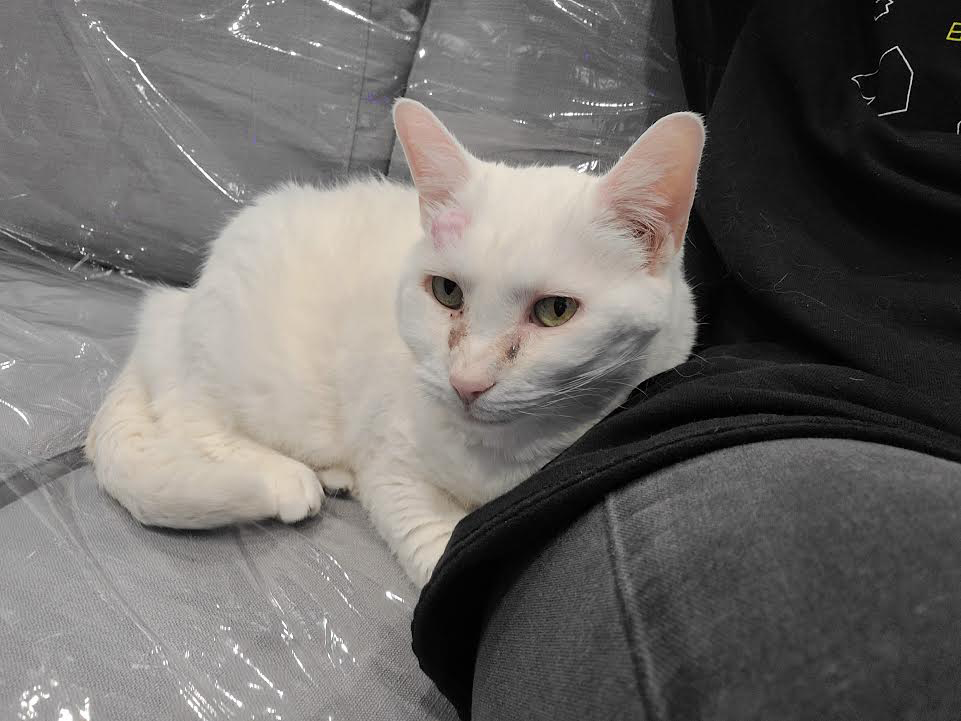 Lucy's current foster says, "Lucy adjusted to my apartment really quickly! She's met several of my friends and is friendly and sweet, rubbing on their legs for attention and pets. We've also had fun playing with her using a cat teaser toy. Throughout the whole workday, she likes to sit with me on the couch and snooze away while periodically checking in on me for attention and pets. Otherwise, she likes to assess my place and get up on the window to look out. When I walk to the kitchen or anywhere, she likes to follow and stay close."
If you're interested in fostering or adopting Lucy, please email [email protected].
---
Casey Needs a Fur-Ever Home
UPDATE: Casey has been adopted and is in his fur-ever home!
Casey is a very handsome and charming 4-year-old gray, domestic shorthair cat who is super social and curious! Unfortunately, his guardian's health issues now prevent her from giving him the attention and stimulation that he requires, and she has made the difficult decision to find him a new home.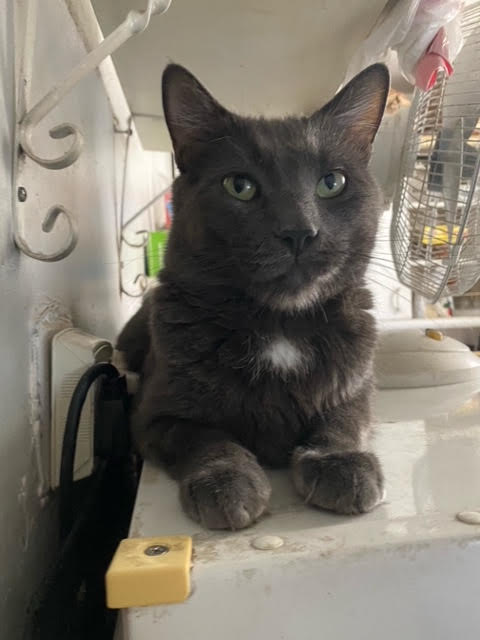 Casey is eager to play and sometimes swats/scratches out of excitement. We hope this behavior will lessen with regular mental and physical exercise, so we are seeking an adopter with a good deal of cat care experience. Casey should be the only pet in the home or be able to be slowly introduced to other pets.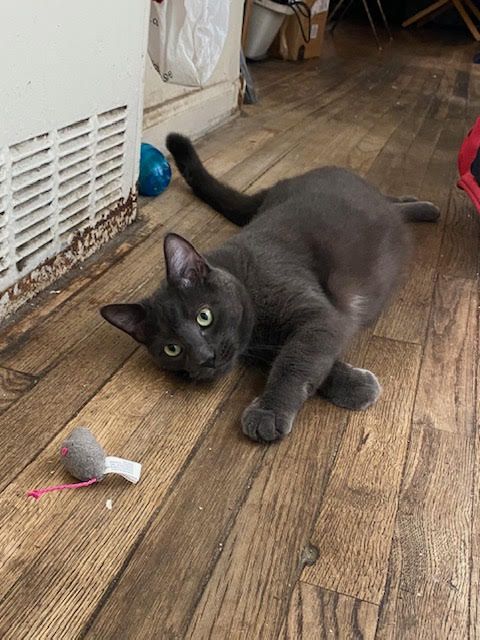 Of Casey, his current foster says, "Casey has an easygoing personality and has adapted well to his new place. Generally, he's quiet and doesn't meow very much, but he will make his needs known by rubbing his head against your knees and ankles or rubbing his face to yours when he's on a tabletop. He welcomes strokes near his face and back but can get overstimulated. At this point, he has become more social sitting on the sofa, and now sleeps on the bed. Lastly, he likes to play with his toys and welcomes you joining in for a bit."
If you're interested in adopting Casey, please email [email protected].
---
Please help us spread the word on Facebook, Twitter, or Instagram!