Looking for Pet-Friendly Events in NYC?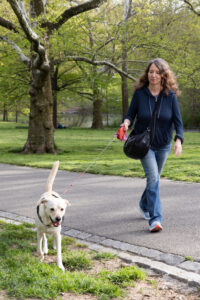 Whether you want to laugh with your dog, buy some pet products, or help animals in need, we have several pet-friendly events to share with you all today!
Learn more about these events below!
---
Must Love Dogs & Comedy
Boris & Horton in Manhattan
Friday, August 5, 7-9pm
Suggested Donation: $20
Would you like to join a night of laughing and sniffing? If so, check out dog-friendly cafe Boris & Horton for some fantastic storytelling and stand-up comedy. You and your pup are both invited, so get ready to laugh all night long!
---
Artists Open House: Dog Days of Summer
Atelier Canal in Brooklyn
Saturday, August 6, 1-5pm
Free!
Meet and mingle with artists whose work is featured at the Atelier Canal's pop-up shop in Brooklyn! All artwork at this open house will specifically celebrate the love we have for our pets—plus wine, beer, and fizzy drinks!
---
Meet & Eat National Dog Day with Animal Haven!
Moxy East Village in Manhattan
Friday, August 26, 4-6pm
Free!
Celebrate National Dog Day by helping Animal Haven find homes for some friendly pups. Moxy East Village hosts this adoption event, which will also feature snacks like hot dogs!
---
If you want more pet-friendly events, check out our friends @dogspotted! Follow them on Instagram or visit their new events website for pet events year-round!