Marathon Runner Spotlight: Christian
For our next Runner Spotlight, the NYC Marathon runs in the family! Christian's Dad ran the race several times and now Christian, who lives in Manhattan, hopes to improve upon his 2019 Marathon time, while supporting PAWS NY!
"I have seen firsthand the joy that pets can bring to close friends and family and I am excited to be helping those in need share in that joy," Christian says. Read his full Q&A below to learn about his experience as a ballboy for the U.S. Open, his running journey, and his favorite place to run in Central Park!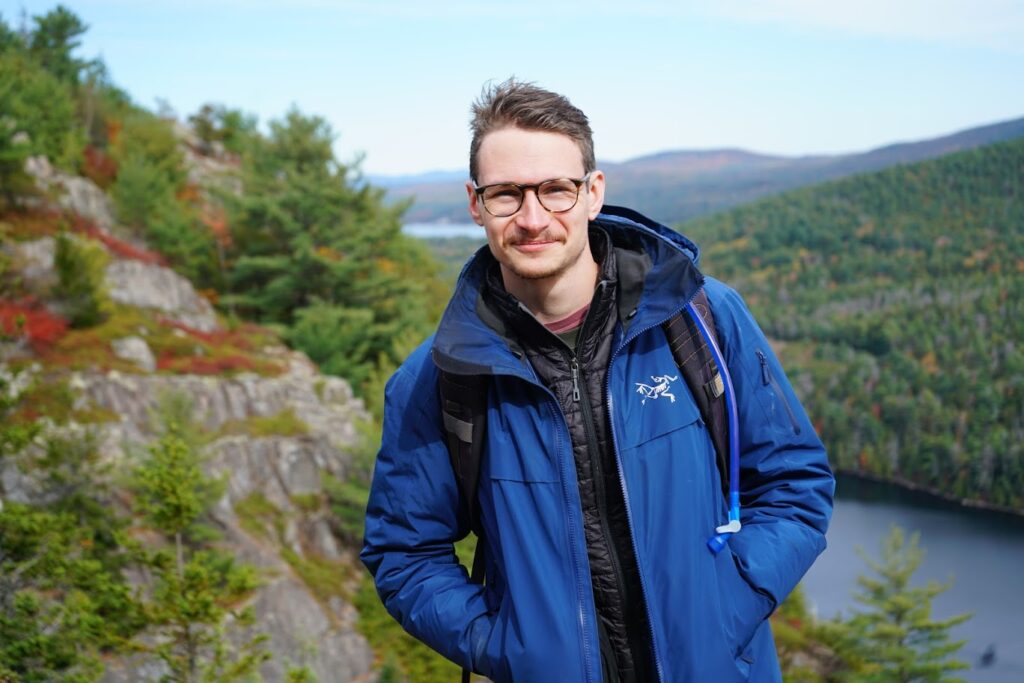 ---
Why did you decide to run the Marathon? Have you participated in long races in the past?
The NYC Marathon has been a part of my life for as long as I can remember. My Dad's finish line photos and medals from the NYC Marathons in 1992, '93, and '95 hung from our TV room wall; Marathon Sunday meant a trip into the city for brunch at our friends' place who lived on York Avenue. It was inevitable then, that once I picked up running in 2014, the NYC Marathon became my long-term goal. Over the following 5 years, I improved my running and completed my 9+1 entry requirements in 2018. In 2019, I completed my first NYC Marathon and loved every minute (mostly). There's something special about the New York crowds cheering on my name that kept me going.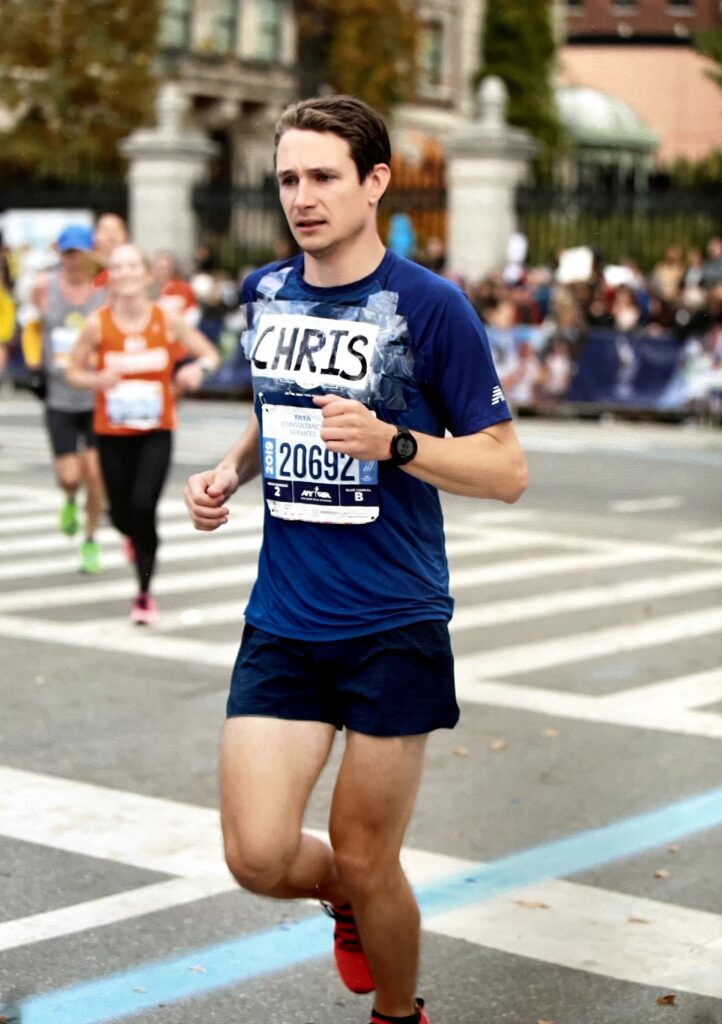 What is your connection to PAWS NY? Why is this cause important to you?
I was connected to PAWS NY through a coworker (Rob Valenza) who is involved with the Associate Board and who invited me to a fundraising event a few years back. The mission of PAWS NY—to keep pets in their home—really resonated with me, especially as I sought to adopt a pet of my own. I have seen firsthand the joy that pets can bring to close friends and family and I am excited to be helping those in need share in that joy.
Do you have any pets of your own? Did you grow up with pets?
I grew up in a house with cats (Norton, Fred, and later Teddy), and I actually just adopted a cat in July! We picked up Fluffykins a few weekends ago, and he's settling in nicely! He always wants to be helpful when I'm putting on my running shoes by walking directly between my face and shoes when tying my laces.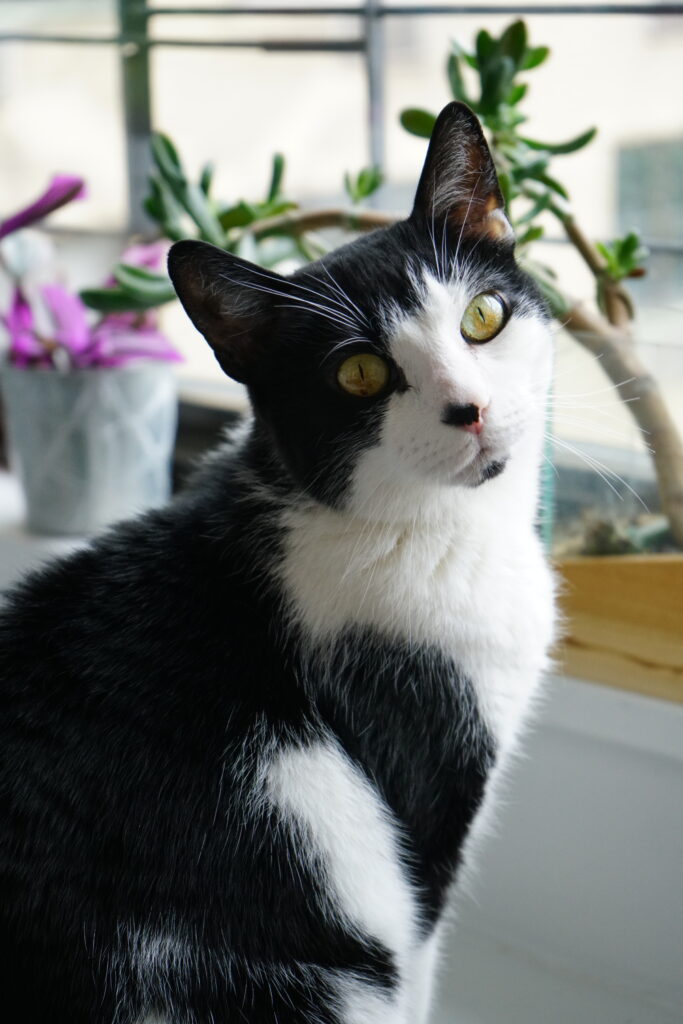 How long have you been running? What are some of your favorite places to run?
I started running in college in 2014 as a way to spend more time outdoors. These days I run almost exclusively in Central Park and have a particular fondness for the west side stretch of the loop in the 70s, where the road meets the edge of the Boathouse lake, and sycamore trees line the curb.
What do you do in your free time (besides run)?
I enjoy golfing, playing cello, and meeting up with friends for a museum or time in the park.
Share 2-3 fun facts about yourself! What should we know?
My first job was to be a ballboy at the U.S. Open tennis tournament (sadly never ballboyed for Federer or Serena). I performed at Alice Tully Hall in Lincoln Center as part of the Chamber Music Society's young musicians program. In September 2019, I interrupted my marathon training to climb Mt. Kilimanjaro and made it to the summit!
What are your goals for the Marathon?
Main goal is to have a great day and enjoy the run + share it with friends and family. Bonus goal is to improve on my prior time of 3:58:25.
---
Best of luck, Christian! To donate to Christian or any of our other runners, visit this website.