Marathon Runner Spotlight: Gigi
The 2020 TCS NYC Marathon may be canceled due to the COVID-19 pandemic, but several of the PAWS NY runners are continuing to fundraise and train, in hopes of participating in a future marathon. Gigi, one of our PAWS NY runners, is not only planning to run a future NYC Marathon, but she is also going to join in the Virtual TCS NYC Marathon this fall!
Gigi reached out to PAWS NY all the way from Los Angeles, wanting to support our organization through her fundraising. A television reporter, Gigi is passionate about helping others and has worked for many years in support of the animal welfare space.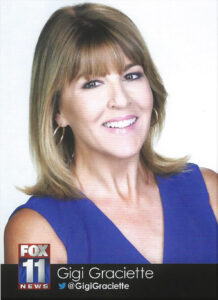 "I often say, 'I never met a dog I didn't love. They truly are some of the nicest people,'" Gigi explains. "I have had dogs in my life since I was 5 years old and currently I have a houseful of seven special needs seniors that I care for."
Gigi has also been supporting PAWS NY clients from afar: earlier during the COVID-19 pandemic, she sent letters to all of our clients and has continued to stay in touch with several who wrote back!
With her lovable pets at home, she's ready to spread the word about PAWS and run the Virtual TCS NYC Marathon all the way across the country. Learn more about Gigi and her passions below!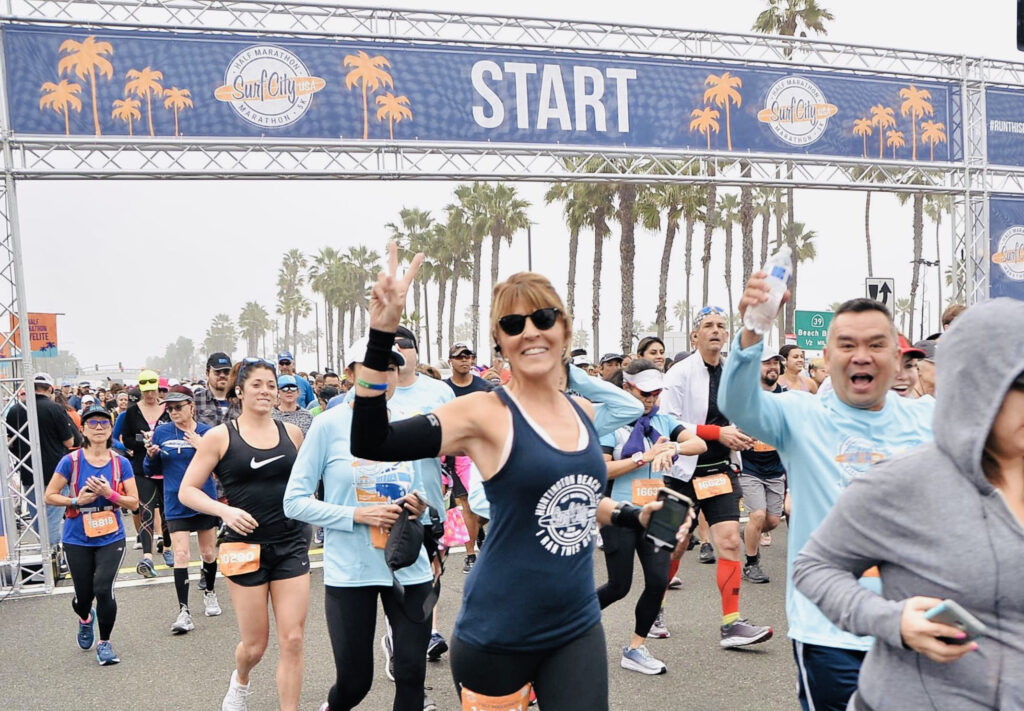 ---
Why did you decide to run the Marathon? Have you participated in long races in the past?
On February 2, I completed my first Half Marathon and even before that knew that my new goal would be a Marathon. This is a dream come true!
What is your connection to PAWS NY? Why is this cause important to you?
My "causes" are animals, senior citizens, children, and victims of crime. I advocate for them, volunteer countless hours, and raise money for those in need.
What is better than a nonprofit that is dedicated to keeping animals with their people?! The bond between a beloved pet and their person is an amazing thing. For some, it is all they have. It's heartbreaking to think that anyone has to give up a member of their family.
Do you have any pets of your own? Did you grow up with pets?
I often say, "I never met a dog I didn't love. They truly are some of the nicest people." 😉
I have had dogs in my life since I was 5 years old. Currently I have a houseful of special needs seniors that I care for:
My blind boy Casper. One week after I found him running in the street, he had to have both of his eyes removed because of glaucoma
BooBoo and his sister Bella. They were part of a litter that was dumped to die in a river. It was a big TV story here in LA and I ended up adopting two of the nine pups.
Chewy and his bestie Meerkat. Meer was as feral as they come, while Chewy was docile and sweet. No one wanted a feral dog and because I couldn't place both of them together, I kept them. To this day, nine years later they still sleep in the same bed, even though each one has their own.
Miss Maywood. I found her in the city of Maywood, CA. She battling kidney disease, but still rules the roost at a whopping eight pounds.
I could go on but you get the picture. I love animals.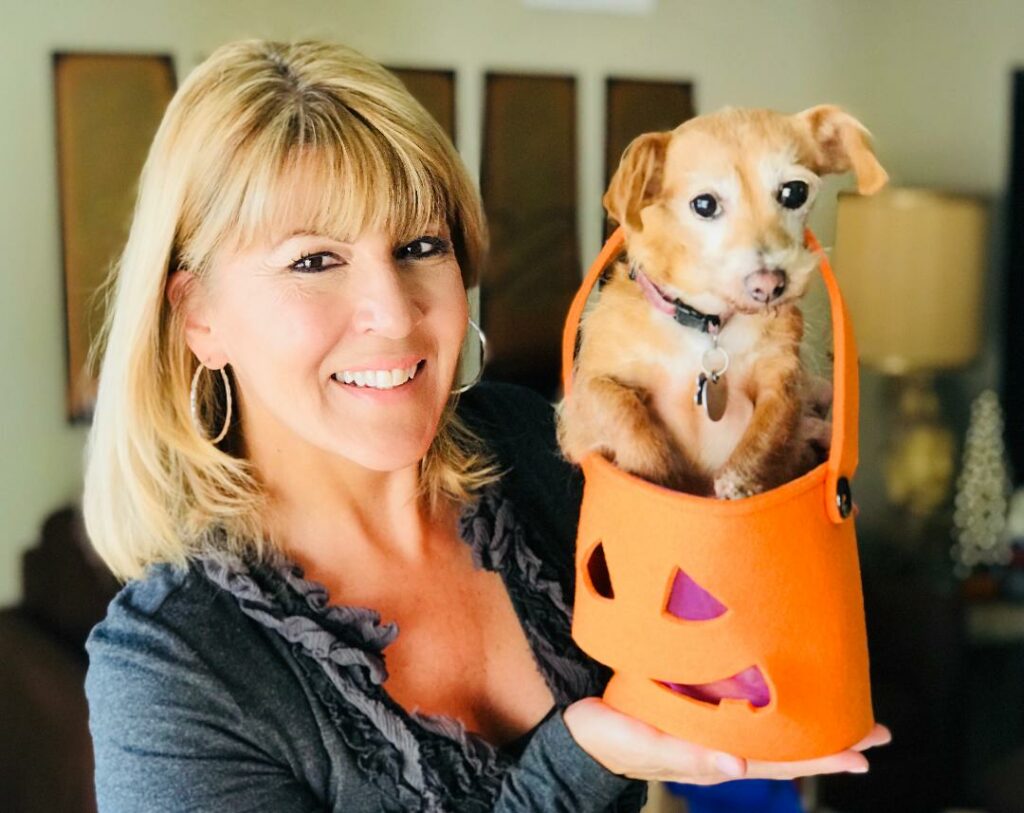 How long have you been running?
I have been running on and off all my life, but never as seriously as when I started to train for my first Half Marathon: Surf City in Huntington Beach, CA. Now I can't stop!
What do you do in your free time (besides run)?
Volunteer! I host countless events for nonprofit groups, including raising money for Cerebral Palsy, victims of homicide, and nonprofit police K9 associations.
Share 2-3 fun facts about yourself! What should we know?
1) Born & raised in Hollywood, California, my first language is Portuguese because that is what we spoke at home. I learned English in school, then I taught myself Spanish and went on to work in Spanish language television for over a decade.
2) I lived in Mexico City, where I had both TV and radio shows. Loved it!
3) For a TV special, I scuba dived with sharks! Prior to the filming I had never put my head underwater. Ever. It was a huge personal accomplishment, just like committing to the NY Marathon!
4) I have rescued many pets while out covering TV stories, including a dog that was left in a crate during a huge fire. His owners sent me a tweet begging me to go get him. Together with my cameraman, we did and just in time, as countless homes in that neighborhood burned to the ground. Little Dog was one of many I have rescued from similar situations.
---
Click here to donate to Gigi and all the PAWS NY Marathoners.