It's time for another Staff Shoutout! Liz, our Senior Program Manager, started working at PAWS NY in March 2016, and has supported dozens of clients and volunteers during this time. A native New Yorker, Liz loves all animals and regularly visits animal sanctuaries in the area on top of her work caring for PAWS NY clients and pets.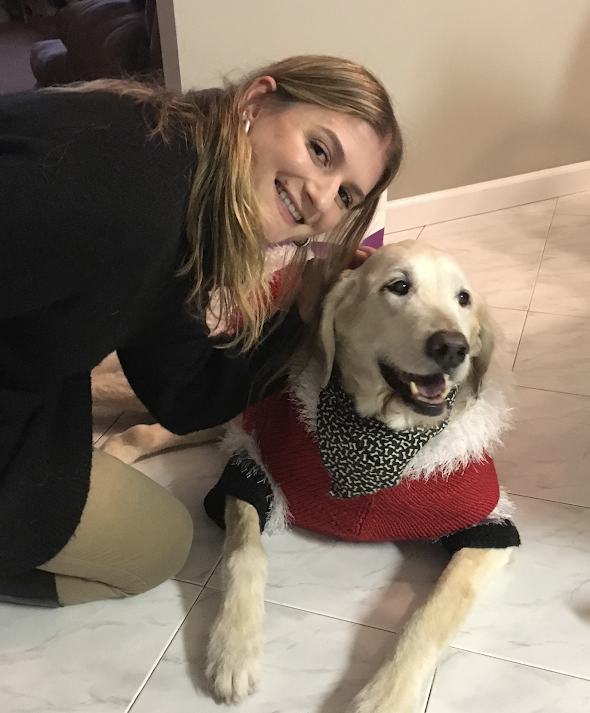 "Liz brings so much commitment and professionalism to her role as Senior Program Manager, and the impact of that can be felt by all of our clients and their pets," said PAWS NY Executive Director Rachel Herman. "Even during the current pandemic, she has continued to make such a positive difference in the lives of those we serve. We are so lucky to have Liz as a part of our team!"
During this time, Liz stays busy by regularly connecting with clients, coordinating foster care and emergency vet services as needed, and leading our Virtual Volunteer Orientations online! Learn more about Liz's work, and what she's doing while in quarantine, by reading her Staff Shoutout Q&A below!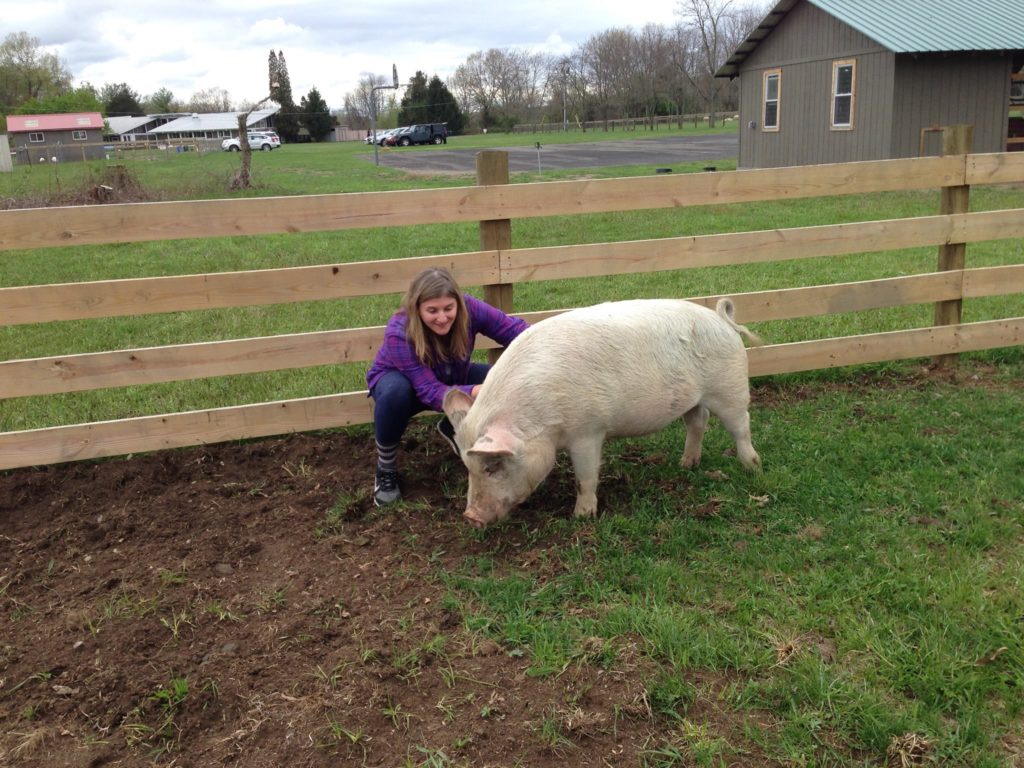 1. What is a recent highlight from working at PAWS NY?
One of my favorite recent stories was when one of our volunteers asked me if she could mail her client her iPad so that they could FaceTime during the lockdown. This client has told me many times how grateful he is for the relationship he and his dog have developed with her. These strange and difficult times seem to be highlighting how important our connections are and I consider it a success every time a client and volunteer make a real, lasting connection like that.
2. Tell us about your pets, past & present!
I am the lone animal-lover of my family, so I had to beg and plead for all my pets! I had gerbils, lizards, hermit crabs, and plenty of imaginary pets before finally convincing my parents to let me get my dog, Mimi. She was the sweetest, chillest dog and everyone loved her. My husband and I have been waiting for the right time to adopt a dog and are getting pretty close! In the meantime we visit animal sanctuaries (pigs are my second favorite animal) and dog sit for friends as often as possible.
3. What is your favorite thing (or things) about living in NYC?
I have a soft spot for Williamsburg, where my dad's family is from and where my grandma still lives. Every summer there is the Giglio Feast, which is a tradition carried over from the town my ancestors are from in Italy. I love having a direct connection with my roots. The cultural diversity in Queens, where I live now, is awesome and is one of my favorite parts about NYC in general.
4. How are you spending your time in quarantine? Are you learning or trying something new?
I've been spending a lot of time cooking, searching the black market for yeast (lol), and trading recipes. I'm also having fun decorating handmade cards with watercolors and sending them to friends and family. I look forward to my weekly routine of taking a long walk to a market in my neighborhood that always has a great flower selection and picking out a fresh bunch.
5. Anything else you want to share with the PAWS community?
Our volunteers are genuinely my heroes! I am inspired daily by their acts of kindness, both small and big. I consider it a real honor to be a part of this community.
Thanks so much for all your hard work, Liz! You're such a critical member of this community and we hope you enjoyed your Staff Shoutout!