Staff Shoutout: Rachel Herman
We've saved the best for last with today's Staff Shoutout: our Founder & Executive Director Rachel! PAWS NY celebrated its 10th Anniversary last November, and Rachel has been here for it all! She's spending quarantine with her family and two cats, and has been a strong leader throughout these challenging times.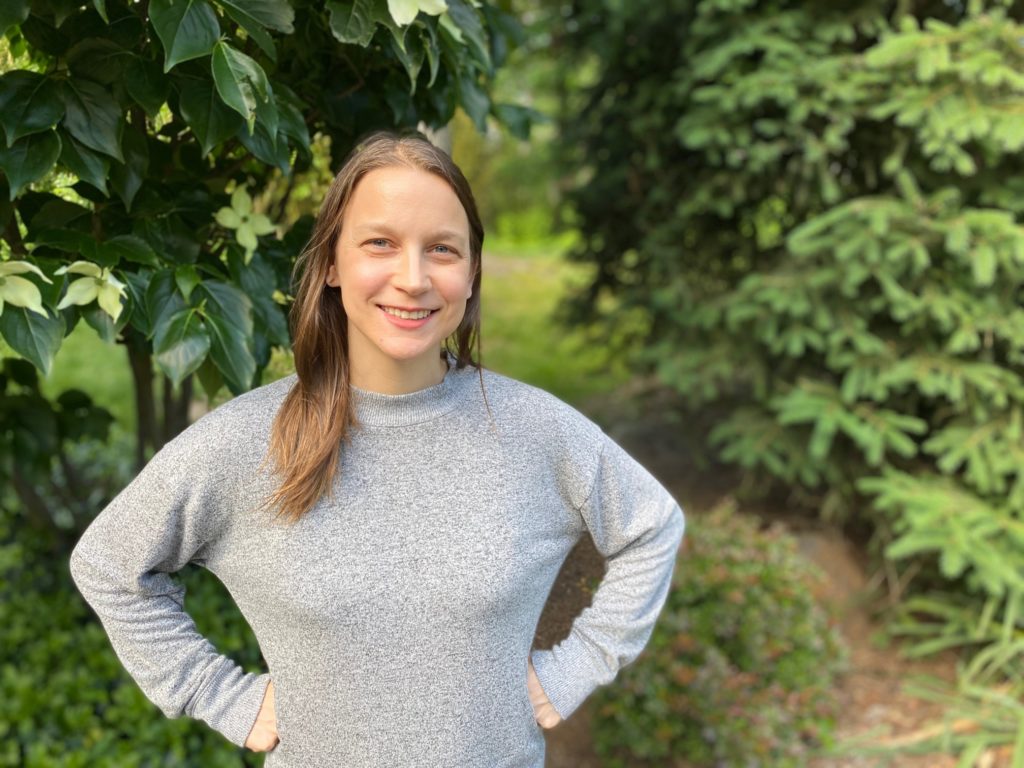 "Rachel's dedication is astonishing," said Program Director Carrie. "She is not only invested in PAWS NY's success as an organization, but deeply committed to improving the quality of life for every single client and pet we serve, while also creating a welcoming workplace and culture for staff. I have, and continue to be, proud to be a part of it."
"Rachel's focused commitment to our mission is apparent every day, in every interaction," said Senior Program Manager Liz. "She has a skillset as a leader that I've learned so much from. Big thanks to Rachel for her awesome ideas and having the drive and community-mindedness to make them happen!"
"It's so inspiring to see someone who not only started a nonprofit on their own in a place like NYC, but has also grown the organization to be impactful and sustainable the way Rachel has," said Program Manager Cristina. "Only someone who genuinely cares about what they're doing can achieve something like that!"
"Rachel's hard work and dedication is remarkable, and she has put so much into PAWS," said Community Outreach Manager Kimberly. "Plus, she has been so welcoming and kind as I started this new job. I know I will learn so much from her through this experience."
Learn more about Rachel's favorite PAWS moments over the years, the pets in her life, and what quarantine is like with two daughters under the age of 5! You're a rockstar Rachel – thank you!
---
PAWS NY celebrated 10 years in November. How does that feel for you as the founder? What are you most proud of?
It's honestly all so surreal. The last ten years feel like they have flown by, and at the same time I can't remember what life was like before PAWS. This organization gives me so much meaning, and I am proud of so much. I am most proud of the incredible community of people that makes our work possible. Our amazing staff and volunteers keep everything going day in and day out, and it's beautiful to see. I also love hearing of the incredible relationships that form between our volunteers and clients. These are true friendships, and I am proud that our organization makes them possible.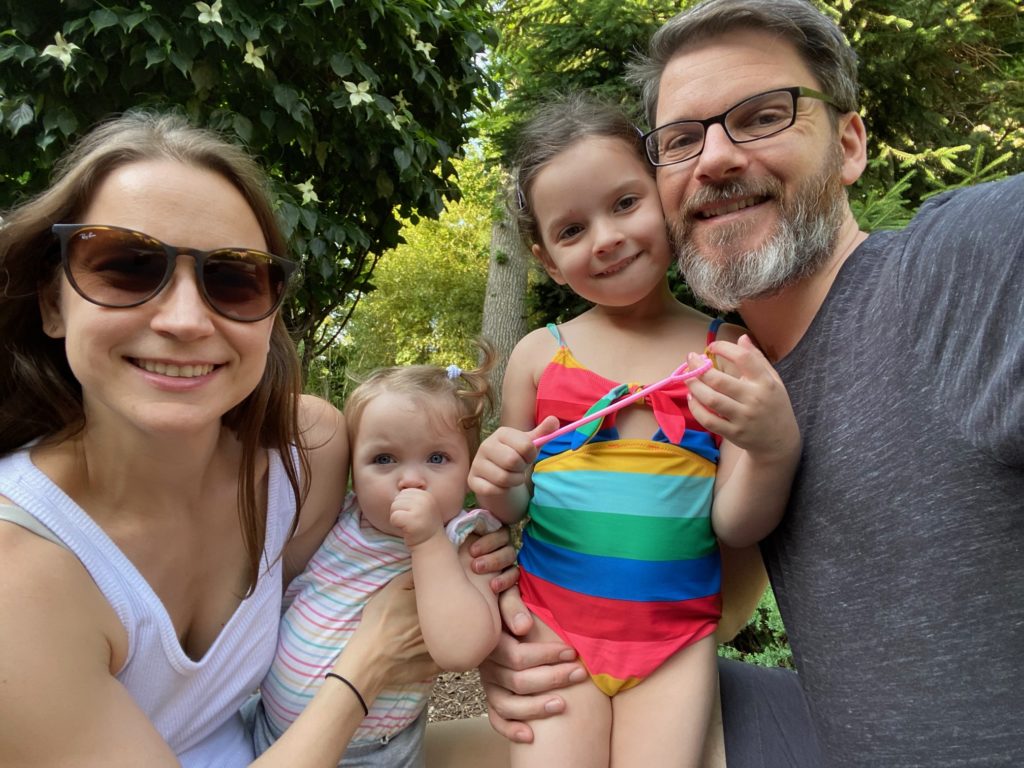 What is a recent highlight or Success Story? Tell us about a time you were proud of your work or something made you happy at work.
A recent highlight is when we had the honor of ringing the closing bell of the New York Stock Exchange around the time we celebrated our 10 year anniversary. I still can't believe we were invited to do this! During the countdown, I remember looking down at everyone and thinking, "Wow, I can't believe I'm here. I can't believe PAWS has achieved so much." It was overwhelming, and I was happy to share that moment with several board members, staff, and volunteers who have been instrumental in our success.
I also have been proud of our response to COVID-19. We are a small team, and when we made the decision to temporarily suspend our Housecall Program in March, it was obviously difficult on everyone. Our team called all 100+ of our active clients to give them the news that we had to halt our volunteer visits. In our ten-year history, the pandemic and this moment in particular has been the most difficult thing we have had to face. I am proud of how our team has pulled together, made the difficult calls, and quickly pivoted our services to focus on our Pet Pantry and Foster and Emergency Program, all while working from home and under significant stress. This speaks to the connection our staff has to our mission and how committed every member of the team is to helping our clients and their pets.
Tell us about your pets, past & present.
I currently have two senior cats, Wylee and Milo. Wylee is 16, and I adopted him from the ASPCA in 2004. He's skittish and shy. Wylee is really attached to me, and he'll hide when I'm not around. He's currently dealing with kidney disease, and we have to give him subq fluids every other day, which is definitely a challenge.
Milo is 12, and PAWS is the reason he came into my life. It was November 2008, and I had just started to build the organization. My husband was with me, and we had just met with a woman in Brooklyn who needed assistance. On our way to the subway, an adorable kitten came out from behind a fence, limping and with a crooked tail. He meowed at us. I couldn't leave the little guy there, so we took a box from a nearby bodega and put the kitten inside. We took him to the vet, and then brought him home with the goal of finding him a new home. He was just too sweet to give up, so he's been with us ever since.
In addition to my two guys, I also had a lot of pets growing up. Let's see if I can name them all (in order): Oliver (dog), Igor (dog), Sheba (cat), Freddie (cat), Henry (dog), Daisy (dog), Olivia (dog), Mookie (cat), Opus (cat), Felix (cat), Kiva (dog), and Nermal (cat). I also had a few hamsters at some point!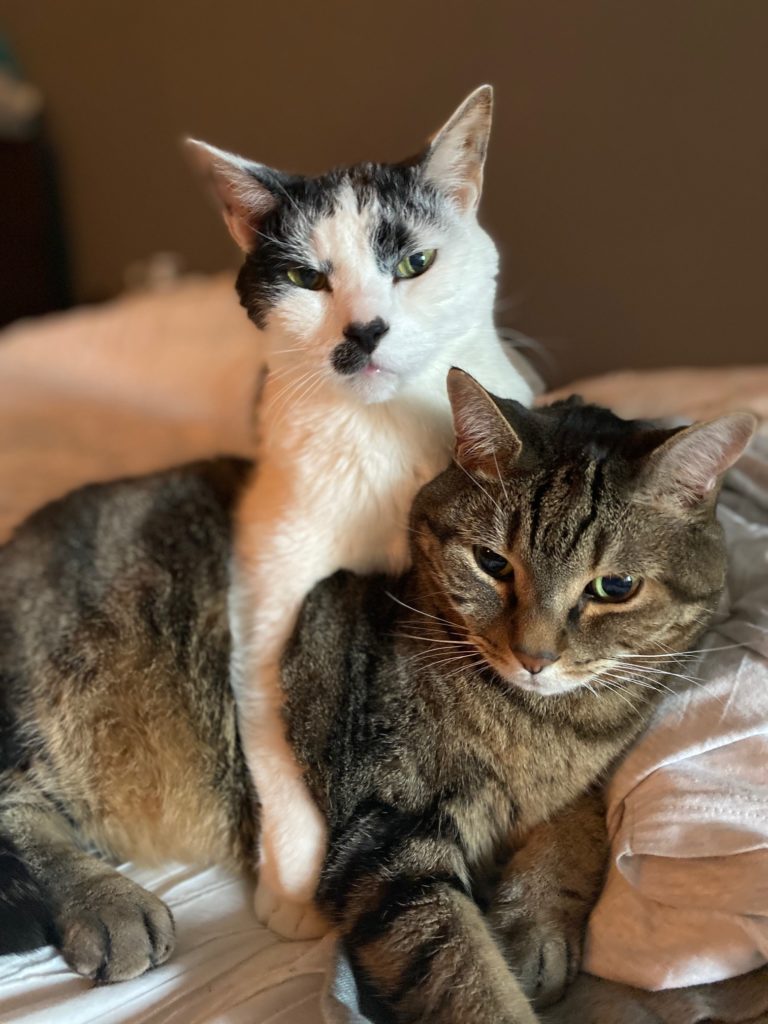 What is your favorite thing (or things) about living in NYC?
I love that I can walk outside and find whatever I need or want. It's a simple thing, but I love the freedom that comes with that. I also love to eat, and I feel lucky to live in a place where I can access such great food.
How are you spending your time in quarantine? Are you learning or trying something new?
Honestly, quarantine has been a real challenge for me! I have two young kids (a 4-year-old who just finished Pre-K and a 1-year-old). Balancing work, parenting, and remote learning for my older daughter has been hard and doesn't leave much time for anything else! I love to bake, so I've done a little bit of that when I can (bread, bagels, cakes, etc.). I'm trying to keep everything in perspective and appreciate that I get this extra time with my family.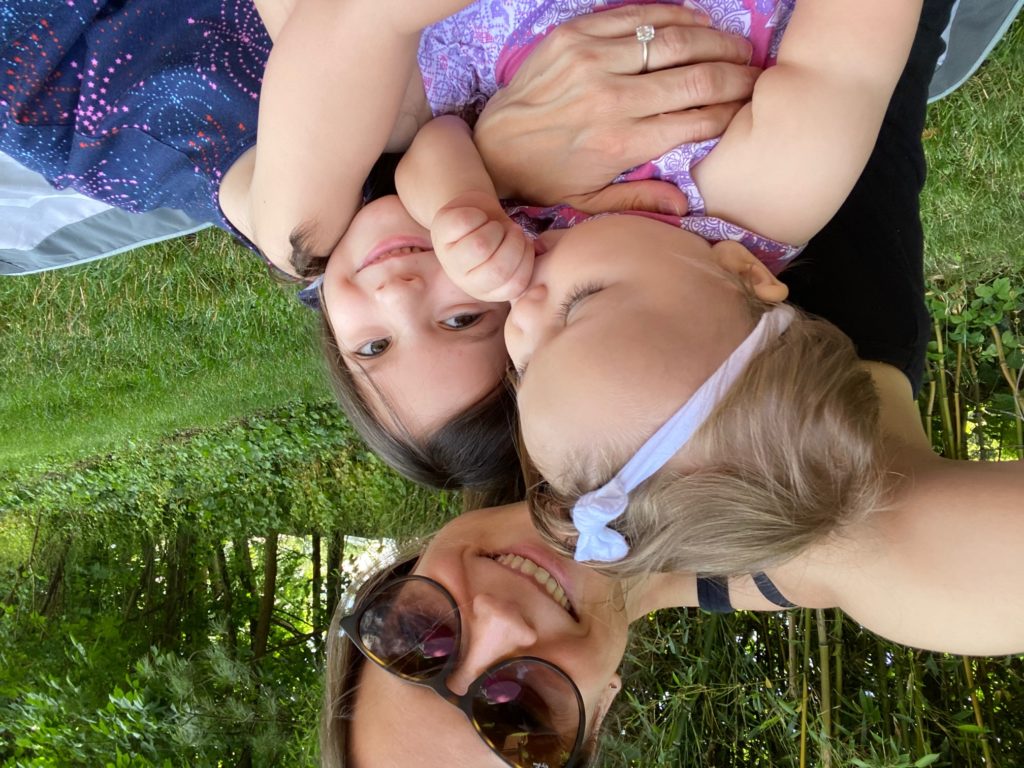 Anything else you want to share with the PAWS community?
I just want to say "Thank You!" This community is amazing, and I'm so inspired by the people who make our work possible. We wouldn't be here without you, and I'm excited for the next decade!
---
Thank you all for getting to know our staff via this Staff Shoutout series! We hope to hang out in real life again sometime soon!