Sweet Pup Cody In Need of New Home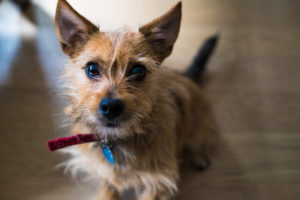 July 20, 2018: Update! Cody adopted!  An enormous thank you to everyone who helped find Cody his fur-ever home.
If you are still interested in getting involved,
we are always in need of more volunteers! 
PAWS NY volunteers help provide pet care assistance for vulnerable New Yorkers who are facing health challenges, mobility impairment, and illness, with the goal of keeping families together.
Foster Care: If you'd like to help by providing a loving foster home for one of our pets when their guardian is facing a hospitalization, please email [email protected].
Dog/Cat Care: If you'd like to help our clients with dog or cat care on a regular basis, please click here to visit our Volunteer page to sign up for an upcoming orientation.  You can also email us at [email protected] for more information.
THANK YOU!