National Preparedness Month 2021
September is National Preparedness Month! PAWS NY encourages you to take time to make emergency plans for you and your family, including your pets.
Last week, PAWS NY participated in the NYC Office of Emergency Management's Protecting One Another: Pets and Service Animal Preparedness Fair in Union Square. Other local animal welfare organizations participated as well, including Animal Medical Center, Animal Care Centers of NYC, ASPCA, and more. Visitors received information about emergency preparedness from the city and we spoke with New Yorkers about PAWS programs and services.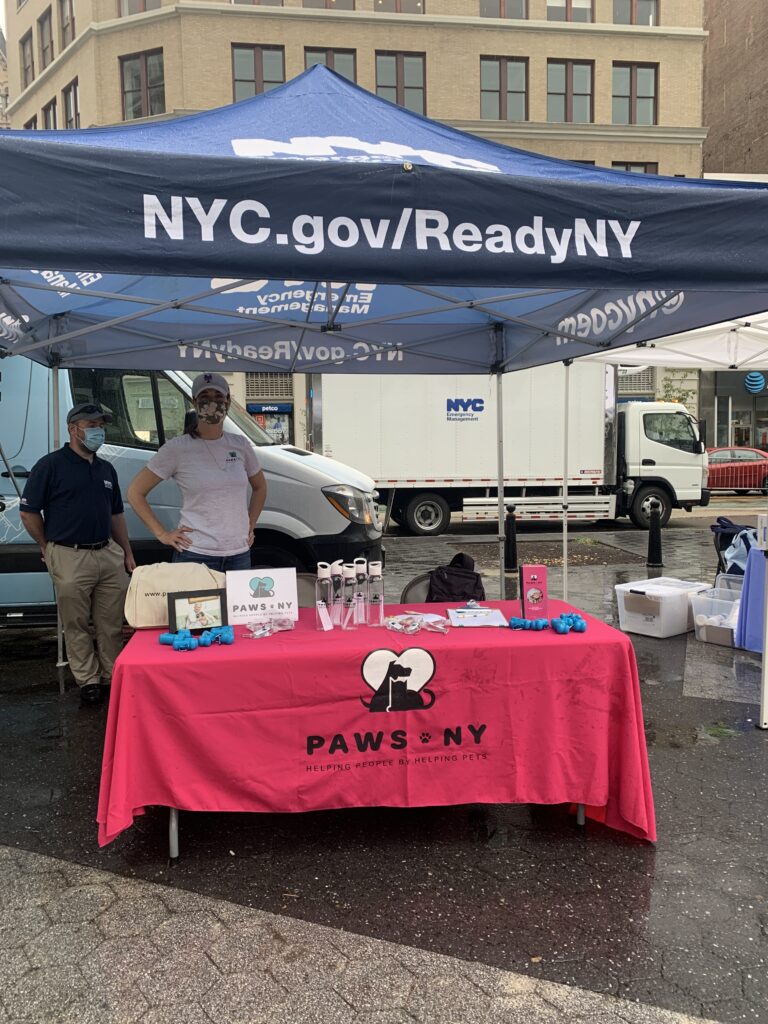 PAWS works closely with our clients to plan ahead when it comes to pet care during emergencies. In addition to our ongoing support through our Pet Pantry, Housecall Program, and Veterinary Care Program, PAWS NY also provides Foster & Emergency Care services to our clients if they need to be hospitalized or are dealing with an emergency situation.
Do you have an emergency plan for your pet?
Pets are family, and it's important to include your furry companions in your emergency plans. The NYC OEM offers plenty of online resources to help you make plans and prepare for all types of emergencies: evacuations, health emergencies, weather-related issues, and more.
Additionally, the ASPCA offers advice on disaster preparedness and what to include in your pet's Go Bag. Food, water, medication, vet records, a current photo, pet first aid kit, and a blanket are all good items to include.