PAWS NY Volunteer Spotlight: Hilary
Next up in our Volunteer Appreciation Week series is Hilary, who has been volunteering with PAWS NY since February 2017.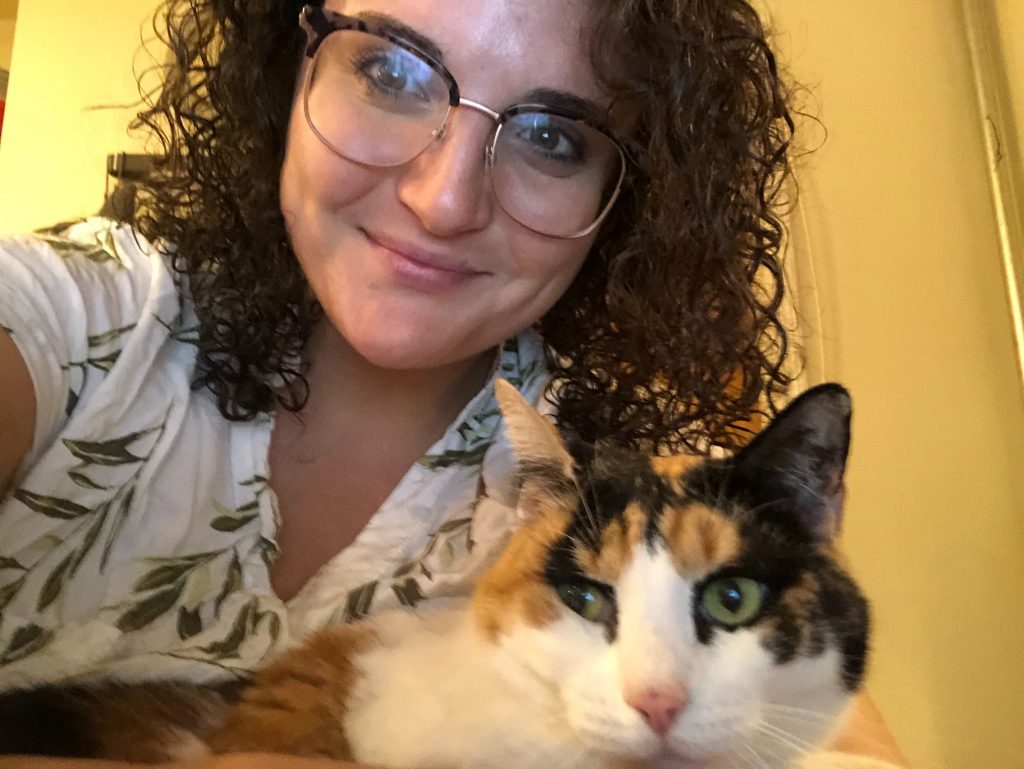 How did you hear about PAWS NY?
Through my former roommate, a fellow volunteer named Shaynna who has since moved across the pond.

Why are you passionate about PAWS and our mission of helping people by helping pets?
I love being able to interact with animals and learn from them before I become a pet owner myself, and I love know that I am able to help a vulnerable part of our community. Our pet guardians are so sweet, gracious, and caring about our wellbeing as volunteers. We build a lovely, symbiotic relationship.

Do you have pets of your own? Or have you in the past? Tell us about them!
No, I never have! I have grown up always wanting dogs, so I started with dog walking to test the waters. But meeting my friends' cats has opened my heart to them and see how suited they are for NYC apartment dwellers, so much that I have fostered two PAWS cats and have been cat sitting for friends ever since!

How long have you been a volunteer with PAWS?
Since February 2017.

What do you do during your volunteer shift? Which clients & pets do you help? What do you do with the pets during your shift?
I have walked Ava, a black Lab, for Eileen; checked in on cat siblings June and Charlie for Howard and fostered them while he was ill; and I walk Shih Tzu mix siblings Harry and Sally for Dalita.

What is your favorite part about volunteering? Do you have any favorite memories?
While dog walking, I love getting to see them interact with other dogs on the streets of New York, and talk to our NYC neighbors along the way. It is a very connecting activity. I love to observe the quirky habits of cats when I visit them.

Where are you from? Where in the city do you live now?
I'm from Long Island and I live in Brooklyn now.

What do you like to do in your spare time (besides volunteering with PAWS NY)?
Yoga, Dance, and Travel!

Share 1-3 fun facts about yourself!
I am a part of a pop choir called Here to Sing. This is less a fun fact about myself, but Boris & Horton cafe is animal friendly and a great first date spot to find a fellow animal lover.
---
Donate to PAWS NY!
We're collecting donations to support our work to help vulnerable New Yorkers and their pets during this unprecedented time and beyond. Click here to donate!
Interested in volunteering with PAWS NY?
We are looking into developing virtual orientations so that we can continue to train volunteers during this difficult time. If interested, please sign up for a regular Volunteer Orientation and we will be in touch with more information when we have it.