Petco Love Awards PAWS NY $1,000 Grant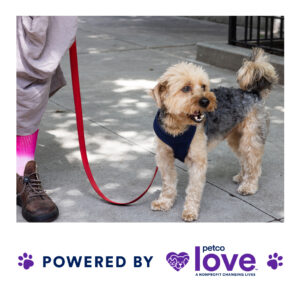 Pets Are Wonderful Support (PAWS) NY recently received a $1,000 grant from Petco Love, a national nonprofit leading change for pets by harnessing the power of love to make communities and pet families closer, stronger, and healthier. Since its founding in 1999, Petco Love has invested $330 million in adoption and other lifesaving efforts. And Petco Love helps find loving homes for pets in partnership with Petco and more than 4,000 organizations—like PAWS NY—across North America, with 6.5 million pets adopted and counting.
Thanks to Petco Love for this support. Together, we're partnering to save pet lives and help keep families together!