Alexa is a super supporter of PAWS NY! Earlier this year, she fundraised for PAWS and ran the Brooklyn Half Marathon, and now is fundraising once again in order to participate in the TCS New York City Marathon! 
This Brooklynite has been an active runner since high school and you can learn more about her via her Q&A below!
Why did you decide to run the TCS NYC Marathon? Have you participated in long races in the past?
Since high school, I have been an active runner. I ran my first half marathon in the Spring of my first year in the city. This year, I decided to get back into long distance running and really challenge myself. 
What is your connection to PAWS NY? Why is this cause important to you?
I came across PAWS NY via social media but once I read about their cause and mission I knew I wanted to be involved. Dedicating my Brooklyn Half Marathon run earlier this year to PAWS felt like a great place to start my involvement. The cause is important to me because I grew up with dogs and, later in life, saw the positive effects it had on my grandparents. Knowing that New York City can be a challenging place to live for both the elderly and disabled, I love how PAWS NY ensures people can keep their pets to support their mental and emotional well being. 
Do you have any pets of your own? Did you grow up with pets?
At the moment I do not have a dog but I am Auntie Alexa to Loki (French Bulldog) & Luca (Cockapoo). Plus I am still obsessed with my parents dogs, Winston and Pippa, who are Australian Labradoodles.
How long have you been running? What are some of your favorite places to run?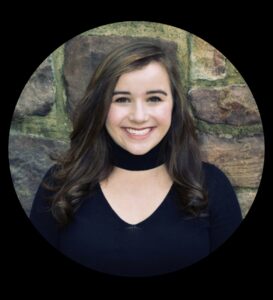 I have been running since High School; I participated in both Track and Cross Country. Then throughout college and my first few years living in NY, it has been one of my favorite ways to stay active. My favorite places to run are Chelsea and Brooklyn Piers.
What do you do in your free time (besides run)?
During my free time I love to volunteer, spend time with my family, and try new restaurants (if you consider eating good food a hobby). 
Share 2-3 fun facts about yourself! What should we know?
I come from a big Italian family.

Born & raised in Williamsport, PA.

I'm the middle child. 
---
Thanks so much for your support, Alexa! We're so excited to cheer you on during another race! Click here to support Alexa and other members of Team PAWS NY.