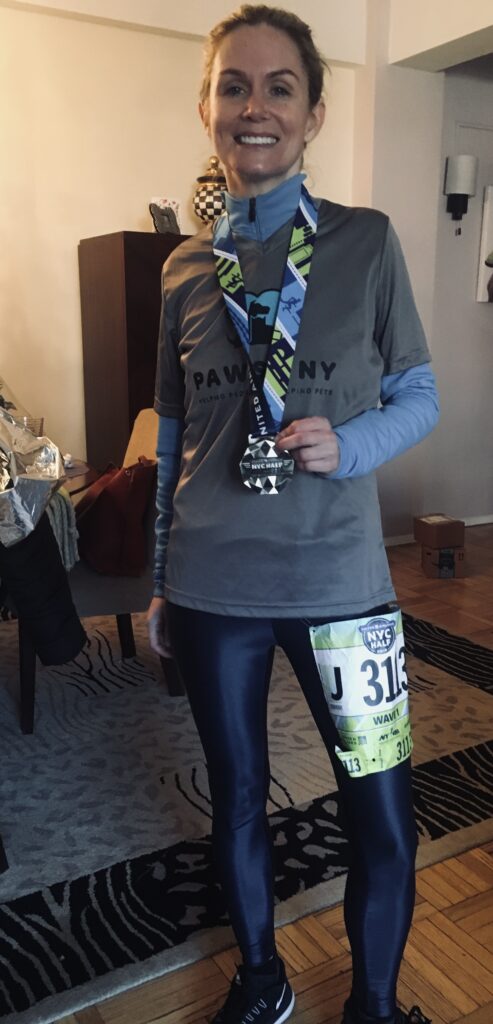 Long-time volunteer Amy is running her second United Airlines NYC Half to benefit PAWS NY and we're excited to cheer her on while she (hopefully) beats her previous time! A social worker who lives in Brooklyn with her cat Maya and dog Rosie, Amy is also a fan of karaoke and trivia nights. Learn more about Amy in her Q&A below!
---
Why did you decide to run this race? Have you participated in long races in the past?
I've been a runner since high school but usually just did it on my own. I ran this race in 2018 for PAWS NY and it was the first long race I competed in. I won the marathon lottery that same year and ran in the NYC Marathon. I've wanted to try and get back into long races and my love for PAWS motivated me to start again. 
What is your connection to PAWS NY? Why is this cause important to you?
I've been volunteering with PAWS since 2017. I'm a social worker and care very much about the health and well-being of others, especially vulnerable communities. I love animals of all kinds and I love that PAWS recognizes the important connection between people and pets. 
Do you have any pets of your own? Did you grow up with pets?
Yes, I have a cat (Maya) and a dog (Rosie, a 9-year-old Chiweenie) and would have 40 more pets if I could. I grew up with lots of cats and finally had a dog of my own when I adopted my first dog about 10 years ago.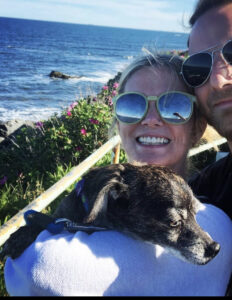 How long have you been running? What are some of your favorite places to run?
I've been running for my own enjoyment since high school and it's part of my self-care. During my training, I've loved running down the running path down the FDR. I had a great loop through Greenpoint when I lived there and I'm constantly searching for routes with limited stop lights. 
What do you do in your free time (besides run)?
I hang out with my boyfriend, friends, and pets. I love to travel (or planning to travel these days), reading, karaoke, and a good trivia night. 
Share 2-3 fun facts about yourself! What should we know?
I've driven cross-country twice: once by myself, once with my dog.

I'm one of 6 kids.

I have an incredible memory for movie quotes, song lyrics, and random pop-culture facts. (Editor's Note: No wonder she likes trivia nights!)
What are your goals for this race? How can PAWS support you?
I'm looking to beat my 2018 time!
---
Thanks to Amy for fundraising on behalf of PAWS NY for the United Airlines NYC Half! Donate to Amy's fundraiser, or anyone else on Team PAWS NY, via this link.