For the second year in a row, volunteer Annie is running the TCS New York City Marathon on behalf of PAWS NY! She's been walking Valla for several years now and loves highlighting their walks on her social media.
Annie ran Division I track and cross country for Lehigh University and loves running along the Jersey City waterfront (where she lives), and in Central Park or Liberty State Park. Read more about Annie in her Q&A below!
---
Why did you decide to run the TCS NYC Marathon? Have you participated in long races in the past?
I ran the NYC Marathon twice (last year also with PAWS) and am excited to run again. I want to try to run a personal best.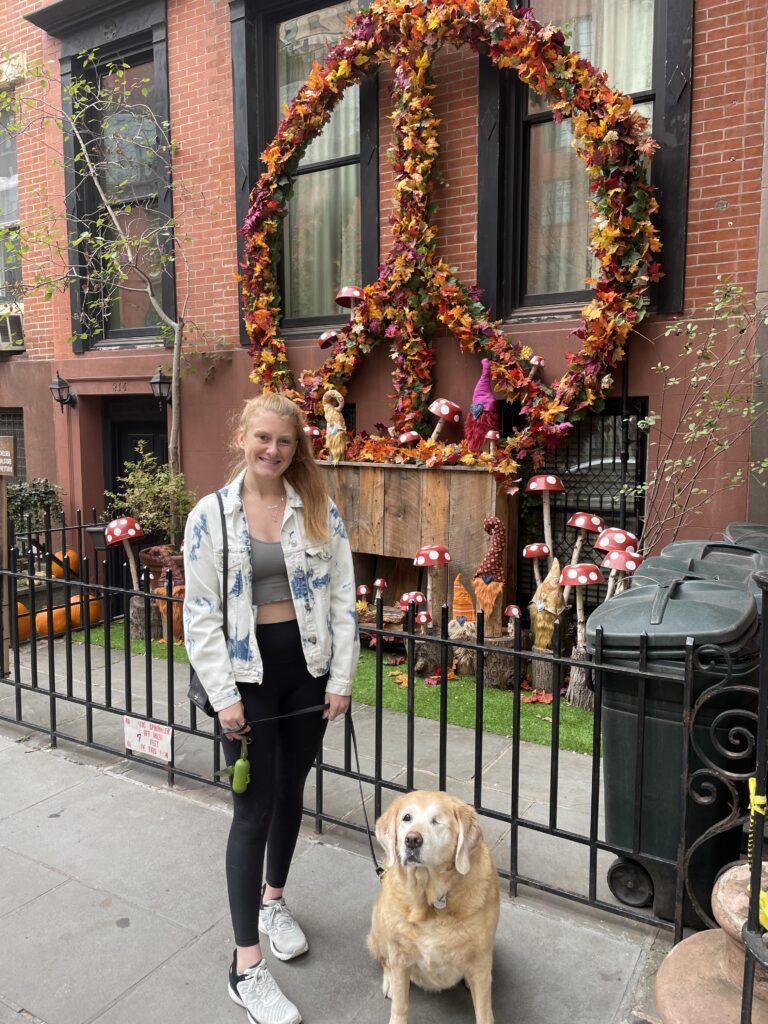 What is your connection to PAWS NY? Why is this cause important to you?
I have been volunteering with PAWS for five years now. I have been walking a golden retriever named Valla for over four years now and absolutely love it.
Do you have any pets of your own? Did you grow up with pets?
I grew up with cats and dogs and currently have one cat myself named Lily.
How long have you been running? What are some of your favorite places to run?
I have been running for 14 years. I ran Division I track and cross country for Lehigh University. My favorite places to run include the Jersey City waterfront, Central Park, and Liberty State Park. Most recently I ran while traveling in Scotland, which is probably the most beautiful place I have ever run.
What do you do in your free time (besides run)?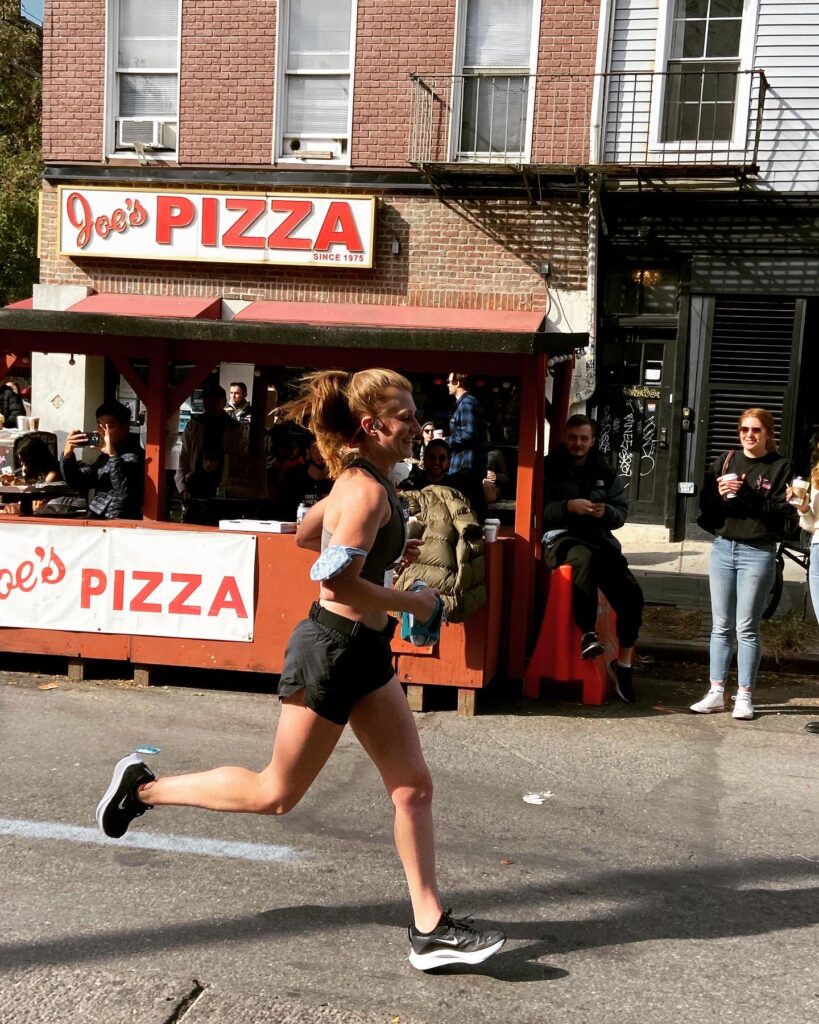 Outside of running and working, I enjoy spending time with friends & family, walking Valla, playing piano, going to Yankee games, and watching Bravo.
Share 2-3 fun facts about yourself! What should we know?
I'm fluent in Spanish. My birthday is on a holiday. I feature a 10-second "dog walking Tuesday" video every week on my story of my walks with Valla.
---
Annie, thank you so much for your ongoing support of PAWS NY! We're so happy to have you on Team PAWS NY for year #2!
Click here to donate to Annie's fundraising page and support the other runners on Team PAWS NY!